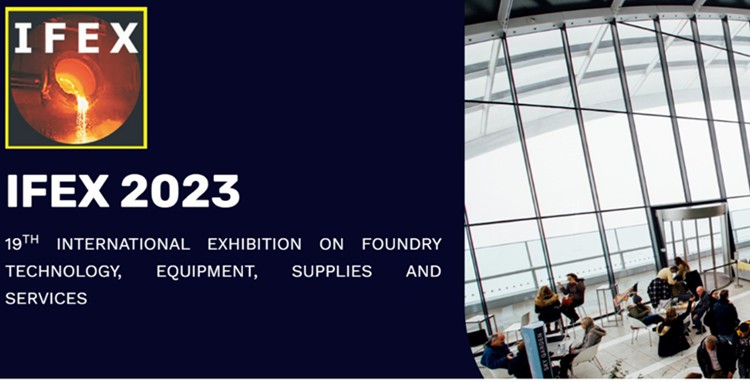 IFEX 2023 and Cast India Expo Set to Unite Foundry Fraternity at India Expo Mart
Ten News Network
Delhi NCR (India), 6th Feb 2023: The 71st Indian Foundry Congress, IFEX 2023 and Cast India Expo, to be held from February 8th to 10th, 2023, at the India Expo Centre, Greater Noida, Delhi NCR, India, is all set to bring together the foundry fraternity from around the world to explore the latest trends, technologies, and markets for the foundry sector.

The event promises to offer a stimulating and exciting experience with a wide range of activities like IFEX, CAST India Expo, CAST Source Meet, Panel Discussions, Case Studies, Success Stories, the NRI Foundry Forum, CEO Meet, and Technical Presentations.
Post-congress tours, work visits, and special attractive programs for the participants and their spouses have been planned by the organizers to mix business with leisure.
The venue, India Expo Centre, is India's first fully integrated state-of-the-art exhibition and convention facility and has been designed by German architect J. V. Vogel.
This has made Greater Noida, one of the fastest-growing cities in India, a major hub of industrial development in the region.
Over 1500 delegates are expected to grace the Indian Foundry Congress, and IFEX and CAST India Expo, being the largest foundry exhibitions in India and spread over 12000 square meters, will witness participation from over 200 exhibitors from India and overseas and approximately 6000 business visitors.