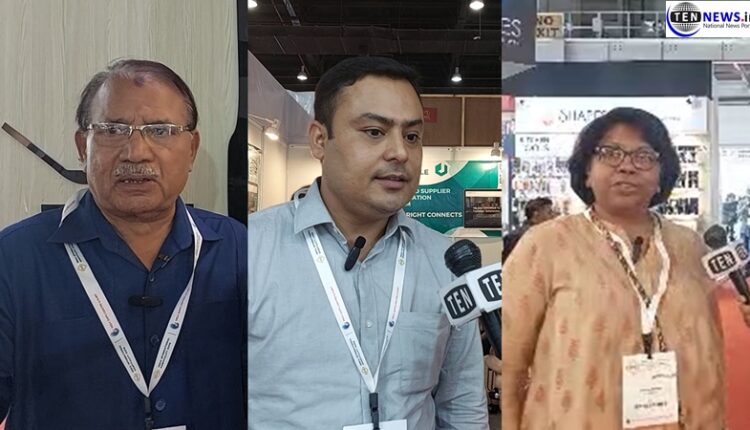 IHE2022: Here's what visitors have to say about country's biggest hospitality expo
Ten News Network

Greater Noida (06/08/2022): India International Hospitality Expo is hosting its fifth edition currently at India Expo Centre and Mart, Greater Noida and both buyers and exhibiters are all praise for the event.
As one of the largest platforms for the hotel, food and beverage industry, IHE is presenting many creative concepts and helping buyers establish alliances. IHE brings together executives, consultants, chefs, buyers, and manufacturers under one roof for a comprehensive understanding of the F&B business.
While on a visit to the expo, Ten News spoke to different visitors and took their views about it.
Talking about the products that they are looking to source, one of the visitors says that she was browsing for kitchen and home products and wide range of such products were available here.
Another regular visitor to IHE, Bharat talks of looking hotel furniture options such as beds and other accessories including vanity and toiletries. Also visiting the expo is Vinod Bisht, a manufacturer and supplier of kitchenware himself, who is here to look at the innovations, new concepts and products and even procure them at reasonable prices, if available.
Sharing her experience in IHE 2022, one of the visitors says, "Compared to previous year, this year, there are a lot more options available. I am able to find whatever things I am looking for!"
When asked to rate the expo on a scale of 1-10 most of the visitors graded it to be a 7 or 8 while some also gave the expo a perfect 10. While providing rationale for these ratings one of them said that due to Covid the exhibitors have been largely affected leading to a lower scale participation than usual editions.
Another visitor who gave the expo a perfect 10 says that the exhibition is one of the most well organized and executed ones that he has ever visited.