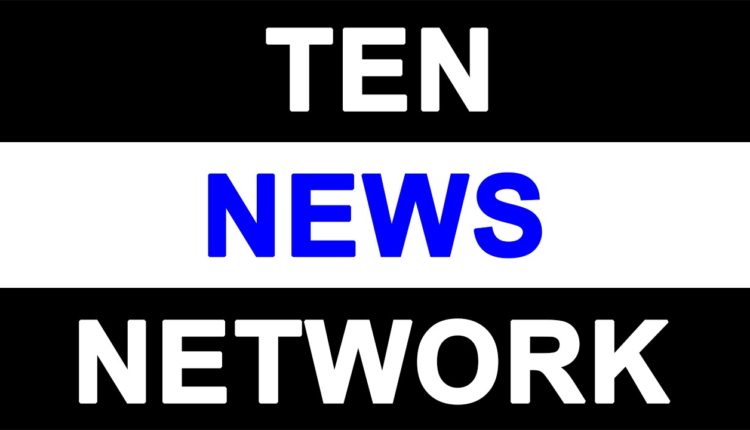 IHGF-DELHI FAIR SPRING 2019 AT INDIA EXPO CENTRE & MART, GREATER NOIDA
Greater Noida – February 18, 2019 – All set to begin a promising buying season at the 47th edition of IHGF Delhi Fair-Spring 2019 said Shri Rakesh Kumar, Director General – EPCH.
A very sombre inaugural ceremony paying homage to the martyred soldiers at Pulwama held at state-of-the-art exhibition venue India Expo Centre & Mart at Greater Noida today in the presence of Chairman Shri O.P. Prahladka, Shri Rajesh Kumar Jain, President of the Fair, Shri Rakesh Kumar, DG, EPCH and other members of the Committee of Administration. The overseas buying community arrived in India to source home, lifestyle, fashion, textiles and furniture products from more than 110 countries. The extravaganza of Indian handicrafts will be taking place from 18 – 22 February, 2019.
Shri Rakesh Kumar, Director General EPCH made opening remarks paying homage to the martyred soldiers and extended welcome to the exhibitors, buyers, buying agents, press and media and other dignitaries.
Shri O.P. Prahladka Chairman – EPCH speaking on the occasion informed that this fair has achieved many milestones such as recognition by Limca Book of World records, number of halls increasing by every alternate year of the fair totalling to 15 halls, fair facilities have increased manifold, increase in number of visiting buyers, number of countries represented by 110, constant increase in number of exhibitors etc.
This fair has played a positive and important role in providing world class marketing platform to showcase the creativity and hard work of the handicrafts exporting community to the International buying community. This fair has also increased the earnings in foreign exchange through exports which was merely Rs. 387 crore in 1986-87 and has reached to Rs. 23,029.36 crores in 2017-18 and during 10 months of 2018-19 have shown a positive growth of 13.26% in rupee terms and is at Rs. 21,460.56 crores and I am hopeful that the trend will continue in next 2 months as well and we will have a good positive growth this year crossing Rs. 26,500 crores informed Shri O.P. Prahladka, Chairman – EPCH.

Shri O.P. Prahladka further added that around 3200 exhibitors with 2000+ designs and styles of home, lifestyles, fashion and textiles are displaying exquisite products in 15 halls. The USP of Indian handicrafts is these are hand made and make them different from handicrafts of other countries and this is the reason behind increase in visit of number of buyers every year to this fair.

While declaring the fair open, Shri Rajesh Jain, President of the fair said that North Eastern Region is one of the richest in terms of eco-friendly crafts. The richness has sustained and flourished many millennia due to the unique craftsmanship. EPCH has been making regular efforts to showcase the exquisite crafts of this region by providing this marketing platform to small and tiny entrepreneurs artisans and craftpersons. This years also a theme pavilion has been set up so that visiting buyers can see the hidden treasure of regional crafts and interact with the participants directly.

Shri Jain further said that the splendid work of art and craft in Jammu and Kashmir is also being showcased in theme pavilion displaying shawls, carpets, baskets weaving, pashmina shawls and tweed.

This year buyers from new countries such as Albania, Barbados and Somalia have registered to the fair for exploring Indian handcrafted products.

Shri Rakesh Kumar, Director General -EPCH, said IHGF Delhi Fair has the most extensive range of handcrafted products like Home textiles, Furnishings & Made ups, Carpets & Rugs, Floor Coverings, Houseware, Decoratives, Tableware, Furniture, Garden & Outdoor, Bathroom Accessories, Spa and Wellness, Lamps & Lighting, Christmas & Festive Décor, Handmade paper items, Fashion Jewellery, Accessories, bags, clutches, purses and garments and Facts & Figures etc. The products on display are handcrafted catering to all segments of customers be it low, middle to top end customers. The range of products is large, varied and distinct.

Later in the day, Shri Ratnesh Kumar Jha, Additional Development Commissioner Handicrafts visited the fair and inaugurated thematic display of North Eastern Region handicrafts.
Looking that Indian Retail industry has emerged as one of the most dynamic and fast paced industries, EPCH took conscious decision to invite retail chains to visit this show few years back and this endeavor has started showing results with increased participation of volume buyers.
EPCH is a nodal agency for promoting exports of handicrafts from the Country to various destinations of the world and projecting India's image abroad as reliable supplier of high quality of handicrafts goods & services.