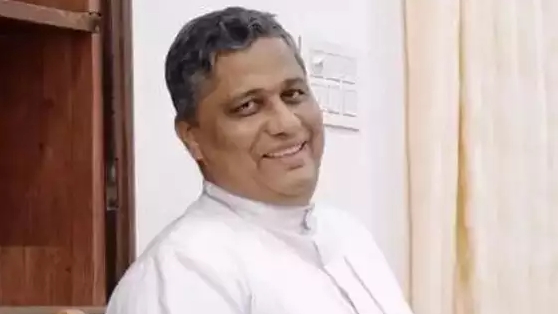 Increase rubber price, will help you win a seat: Kerala Archbishop's strange offer to BJP
Ten News Network
New Delhi (India), March 20, 2023: In a recent statement, Metropolitan Archbishop Joseph Pamplany of Thalassery Archdiocese in Kannur District has offered to assist the Bharatiya Janata Party (BJP) in opening their account in Kerala for the 2024 parliament elections, on the condition that the Center increases the rubber procurement price to 300 per kg.

The Archbishop made it clear that the offer was made on behalf of distressed farmers and not the Catholic Church. He mentioned the BJP, as it is the ruling party at the Center. Kerala BJP Chief K Surendran welcomed the statement and stated that the Center would respond positively to the suggestion.
The BJP has accused the ruling Left Front and the Congress of treating Christians in the state as a "vote bank" and not allowing them to express their views freely if they favor the party in power at the Center.
Union Minister V Muraleedharan criticized the Left and Congress for targeting Christian leaders who support the BJP. He cited examples of archbishops who have been targeted for their views. He also defended the BJP against allegations of attacking churches, saying such incidents have been reported in states where the Congress is in power.
At a meeting attended mostly by farmers, Pamplany emphasized that protests have no value in a democracy if they do not translate into votes during elections. He stated that they will vote for whichever party can increase the price of rubber to Rs. 300. The archbishop's offer has garnered attention and will likely impact the upcoming elections in the state.