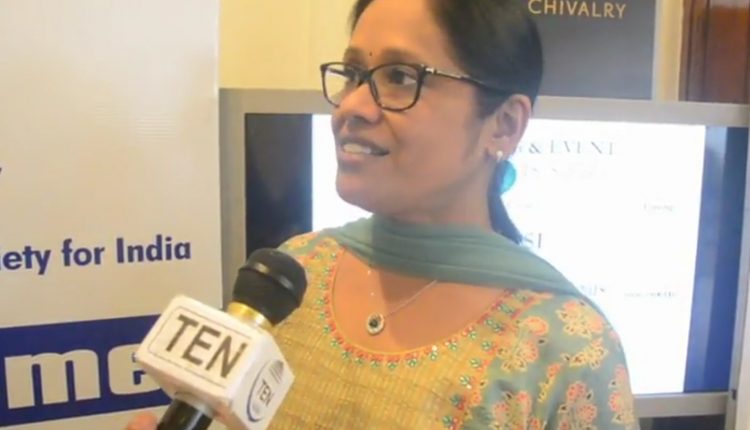 New Delhi: It is no secret that women too can contribute to the development of society. Women have an educational role to play in the family. They have an influence on the family members ranging from children to her husband. They can use the influence, achieved through spending time with their children to educate them of critical issues in life.
The history of Indian women is full of pioneers, who have broken gender barriers and worked hard for their rights and made progress in the field of politics, arts, science, law, Education etc.
A woman who combated gender stereotypes at work is, S Malarvizhi, Vice President, EPSI & Chairperson & Managing Trustee, Sri Krishna institutions, Coimbatore. Malarvizhi being an eminent educationalist by herself, brings in her rich experience. She leads and guides the colleges towards excellence in all spheres of academic and administrative activities.The institution grows with her vision.
Malarvizhi, who sarted her career as an IAS officer in 2009, was the Sivagangai collector from 2015 -17. She got into government services in 2001 through Group-1 exam. She worked as the joint commissioner (admin) in Commercial Tax Department in Chennai in 2008, before she was conferred IAS cadre.
She also worked as the district revenue officer of Virudhunagar district prior to her appointment as the collector of Sivagangai district.
Ten News Exclusively caught up with the Visionary Woman, S Malarvizhi, Vice President, EPSI at "The EPSI's B-Schools' Leadership Conclave 2018" held in New Delhi. Speaking to Ten News Correspondent, Prerit Chauhan, She Said,
"Education is now application oriented technology. Without technology education will not happen. Gone are those days when you have a blackboard Chalk, you write and you listen. what faculty says you listen and go. Those days are gone children are much updated, it's more a discussion classes than a sitting listening classes. Childrens are very knowledgeable and every thing is right now with technology. Each day is a learning lesson for all of us. To grow in pace with that to compete with other countries technology is must. India will grow if education wil grow."