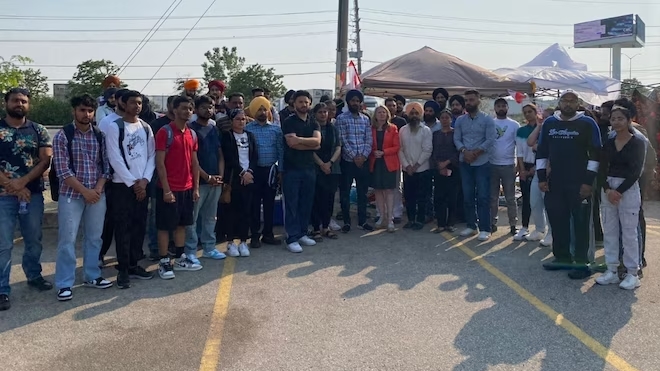 Indian students in Canada face deportation threat
Ten News Network

New Delhi, 08th June 2023: Hundreds of Indian students in the Canada region have taken to the streets as they mark their protests against the possibility of deportation. The students have alleged that the Canadian authorities have accused them of obtaining their visas based on fraudulent university admission letters.
This comes as the Canada Border Services Agency (CBSA) issued letters to as many as 700 Indian students after stumbling upon the fact that their admission offer letters were fake.
This comes as some of the students are currently in the process of applying for their permanent residency in the country and have been in the region for the past 5 years.
Punjab's NRI Minister Kuldeep Singh Dhaliwal termed fraudulence one of the biggest immigration scams in recent history and has sought the intervention of the Indian External Affairs Minister (EAM) S Jaishankar.
He claims that the students have been cheated instead and that the issue is now being taken at the highest levels of the Canadian Parliament.