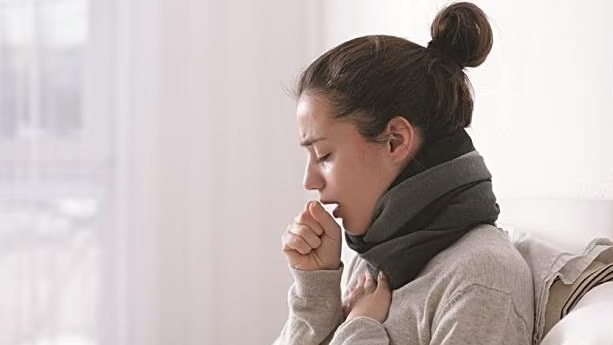 Influenza A H3N2 Virus Grips Delhi-NCR Residents, Causing Prolonged Fever and Breathlessness
Ten News Network
Delhi (India), March 4, 2023: Residents of Delhi-NCR are currently experiencing prolonged fever, cough, and breathing problems, which have been identified as being caused by a virus by the Indian Council of Medical Research (ICMR).

The Indian Medical Association (IMA) has confirmed that the cause of a large number of fever and breathlessness cases is influenza A subtype H3N2, which is affecting Delhi and its adjoining cities such as Noida, Gurugram, and Faridabad. The IMA has urged medical practitioners to refrain from prescribing antibiotics for treating the H3N2 flu.
The ICMR's latest report revealed that the subtype is responsible for more hospitalizations than other influenza subtypes, with half of all inpatient severe acute respiratory infections (SARI) and outpatient influenza-like illnesses being linked to Influenza A H3N2. Severe acute respiratory infections with influenza A H3N2 were found to be most prevalent among children under 5 years of age and people over 60 years of age, as well as diabetic patients and those with lung-related diseases.
The symptoms of influenza A H3N2 include cough, nausea, vomiting, sore throat, fever, body ache, and diarrhea. The infection typically lasts between five and seven days, with the fever subsiding within three days, while the coughing can persist for up to three weeks.
To prevent the virus, the ICMR recommends washing hands regularly, avoiding shaking hands and spitting in public, and wearing masks if symptomatic while avoiding crowded places. Taking paracetamol for fever and body aches and drinking plenty of fluids are also advised. However, shaking hands or using other contact greetings, spitting in public, taking antibiotics or other medicines without consulting a doctor, and eating together while sitting close to others should be avoided.
The IMA has cautioned against the misuse of antibiotics, including amoxicillin, norfloxacin, ciprofloxacin, ofloxacin, and levofloxacin, which are commonly used for diarrhea and urinary tract infections (UTI).
Dr. Sharad Kumar Agarwal, National President of the IMA, emphasized the importance of diagnosing whether an infection is bacterial before prescribing antibiotics to prevent antibiotic resistance.