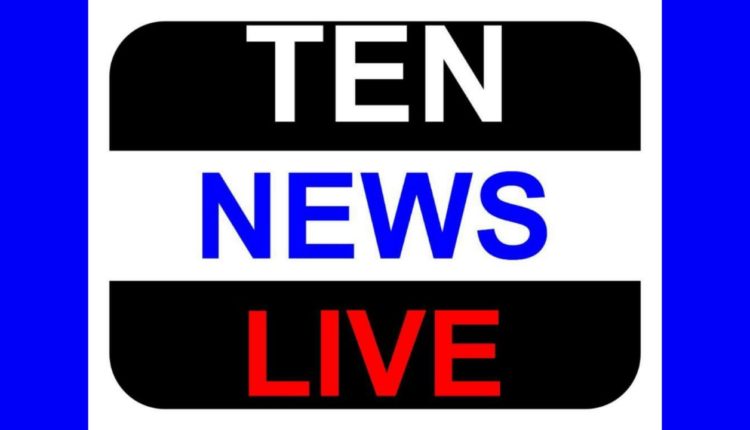 New Delhi, (4/12/2018): INFOCOM, an initiative which was first started in the year 2002, as a forum for one of the largest congregations of technology professionals, buyers-sellers, corporate leaders, academics, visionaries, and policymakers will be stepping into its 17th edition with a three-day conclave at ITC Sonar, Kolkata.
This year, INFOCOM, the annual conference, is being held from December 6th – 8th 2018, acting as a convergence of the best global minds in Technology, Business Strategy and Leadership. The event is supported by the Ministry of Electronics and Information Technology (Meaty), Government of India along with the Digital India Plan and the National E-Governance Division (NeGD). Department of IT and Electronics, Government of West Bengal and Webel are partnering with INFOCOM 2018 as hosts.
Other Partner States for the event are: Bihar and Jharkhand and the Tourism Partner for the event is Jharkhand Tourism. The event is being supported by SAARC Chamber of Commerce and Industries, NASSCOM and Tie Kolkata.
This year the focal theme of INFOCOM is 'When Digital Becomes Human'. The event will bring together over 1200 delegates from large Corporates, IT, SMEs and Government with close to 120 Speakers from Business, IT, Government and SMEs and over 55 Sessions on Strategy & Leadership, Technology & Information Security, State Offerings & Tourism and Innovation and Entrepreneurship. More than 250 top CIOs/CISOs from across India, Bangladesh, Sri Lanka, Nepal, Bhutan and other SAARC Countries are also participating in the event.
The event will be inaugurated by Chief Guest, Dr. Amit Mitra, Hon'ble Minister for Information Technology & Electronics, Finance, Industry, Commerce & Enterprises and Micro, Small & Medium Enterprises & Textiles Departments, Government of West Bengal. The opening theme keynote address of Day 1 will be delivered on 'When Digital Becomes Human' by Steven Van Belleghem, Expert in Customer Focus in a Digital World, author, keynote speaker and Entrepreneur, Co-founder of Nexx works and Snack bytes. Steven is a thought leader on the transformation of customer relationships and the future of marketing. He is a bestselling and award-winning author of 'When Digital becomes Human'. Ben Hammersley, Futurist, Author and Global Digital Leader and a presenter of BBC and Netflix TV series, Editor-at-Large of United Kingdom's WIRED magazine and Inventor of the word "Podcast" will be the keynote speaker of the Spotlight Session on Day 2 on the topic "Life 3.0" and "Ethical Hacker" and bestselling author, Ankit Fadia will address a keynote on HACKED on Day 3.
A Spotlight Session will be the highlight of Day 1 and Day 3. Addressing the session will be renowned Actress, Dancer, Producer, Filmmaker and Member of Parliament, Hema Malini on Day 1 and Angelica Hale, 11 years old Child Prodigy Singer from Atlanta, USA and Runner up at America's Got Talent 2017 on Day 3.
To summarize, Top Futurists, Motivational Speakers and a Child Prodigy who will be presenting at INFOCOM 2018 are:
STEVEN VAN BELLEGHEM, Author, keynote speaker and Entrepreneur, Co-founder of Nexx work and Snack bytes, Netherlands
MUSTAFA JABBAR, Hon'ble Minister, Ministry of Post, Telecommunications and Information Technology, Government of the People's Republic of Bangladesh
ANIL K GUPTA, Globally Renowned Grass Root Level Innovator, Professor at IIM-A and Founder of Honey Bee Network
GIRI BALASUBRAMANIUM, Founder and CEO, Greycaps
HEMA MALINI, Indian actress, writer, director, producer, dancer and politician
BEN HAMMERSLEY, Global Digital Leader, Writer and Presenter of Netflix and BBC TV series Cybercrimes, Editor-at-Large, UK's WIRED magazine
KAMAL NATH, CEO, Sify Technologies
NARESH TREHAN, Indian cardiovascular and cardiothoracic surgeon and Chairman and Managing Director, Medanta – The Medicity
PALANI MOHAN, Internationally Acclaimed Photographer
ANKIT FADIA, Indian "Ethical Hacker", bestselling author, Tech-Junkie and widely recognized as a Computer Security Expert
AMBARISH MITRA, Founder and CEO, Blippar, UK
ANGELICA HALE, 11-year-old Child Prodigy Singer from Atlanta, USA and Runner up at America's Got Talent 2017
AMITABH RAY, Managing Director, Ericsson Global Services India
BHASKAR GHOSH, Group Chief Executive, Accenture Technology Services
SHARAD SANGHI, Managing Director & CEO, NTT Com – Net magic
INFOCOM Future Leadership Award 2018 will be hosted on Day 3 which is a business ideas competition and an initiative to promote next generation entrepreneurs who have new ideas and passion to execute the same.
The Valedictory session by Mr. Debashis Sen, IAS, Additional Chief Secretary, Department of Information Technology & Electronics, Government of West Bengal, will highlight the elevated position of West Bengal, leading the IT revolution through the 'Bengal Silicon Valley IT Hub', which is set to open the floodgates of investment into the State.
INFOCOM 2018 will draw its curtains down after the three-day long quest to find answers to the disrupting changes in the information technology spheres, showcasing India's quest to be an IT and Digital superpower.