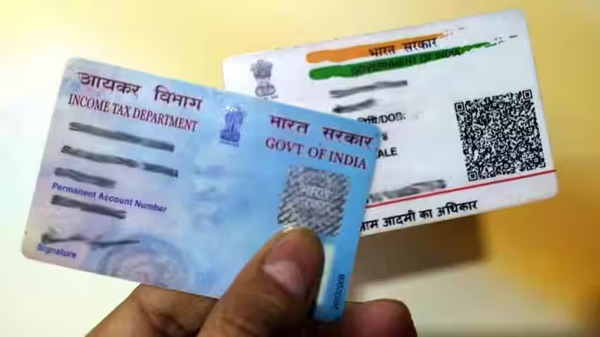 Investors will Need to link PAN cards with Aadhar card by March 31st
Ten News Network
New Delhi (India), 9th March 2023: The Security and Exchange Board of India (SEBI) has stated on 8th March that investors will now have to link their PAN cards with Aadhar Card by 31st March to ensure uninterrupted transactions in the securities market.

SEBI according to Wikipedia is the regulatory body for the securities and commodities markets in India. In a release SEBI said, "All existing investors are required to ensure linking of their PAN with Aadhaar number."
Sebi further said, "Prior to March 31, 2023, for continual and smooth transactions in securities market and to avoid consequences of non-compliance with the said CBDT circular, as such accounts would be considered non-KYC compliant, and there could be restrictions on securities and other transactions until the PAN and Aadhaar are linked,"
The provisions of the Income-tax Act of 1961 require anyone who has been assigned a Permanent Account Number (PAN) to notify the prescribed authority of his or her Aadhaar Number so that the Aadhaar and PAN can be linked. This must be completed on or before the notified date, failing which the PAN will become inoperative.