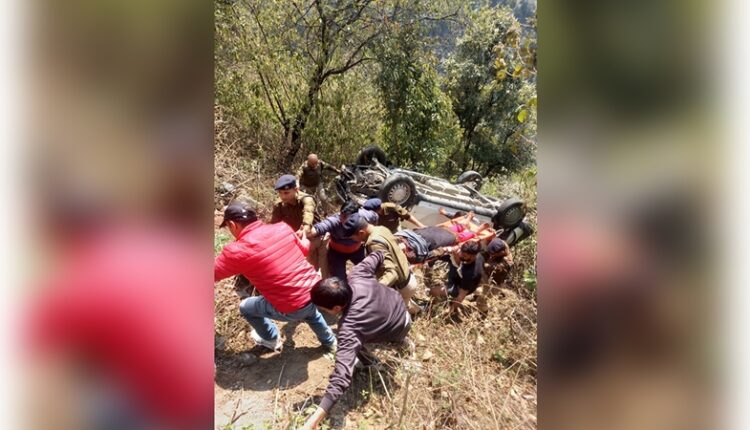 ITBP personnel rescued seven people from a gorge in Mussoorie
Ten News Network
Mussoorie (10/03/2023): Seven people were rescued by the Indo-Tibetan Border Police (ITBP) from a gorge in Mussoorie, Uttarakhand. One car was reported falling from a road bend ahead of Mussoorie Lake near Bhatta Village at around 11:50 a.m. today.

The rescued include two women and a child, along with four males. The car fell into a 300-metre-deep gorge after losing control and being overturned many times.
The ITBP team from the ITBP Academy in Mussoorie rushed to the accident site and started rescue operations with the help of the local police and villagers.
All injured travellers were taken out of the gorge by the team and given first aid. They were all shifted to a local hospital for treatment. The medical conditions of three of the rescued are critical.
With trained mountaineers in all its ranks, the ITBP is well-known to have expertise in mountain rescue operations and has 8 Regional Response Centres (RRCs) in the Himalayan region to carry out relief and rescue operations as and when disaster situations warrant. Known as 'Sentinels of the Himalayas' the ITBP carries out numerous difficult mountain rescue operations every year in the Himalayas.