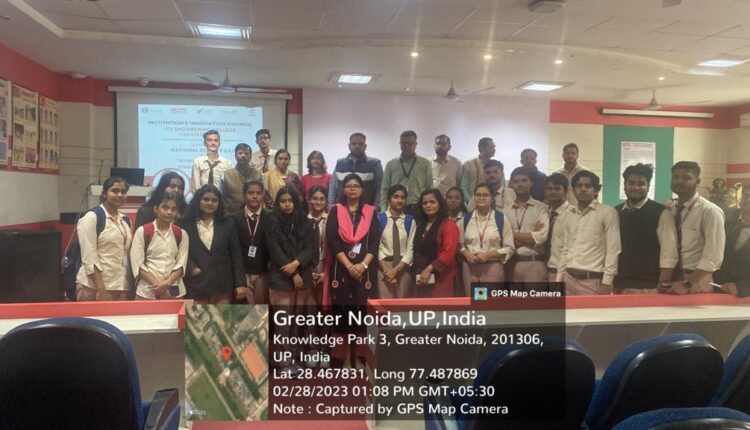 ITS Engineering College celebrates National Science Day
I.T.S Engineering College, Greater Noida celebrated its annual National Science Day to commemorate the discovery of the Raman Effect by the Indian physicist, Sir C V Raman on 28 February 1928.

The event was graced by Dr. Mayank Garg Director of I.T.S Engineering College, Dr. Sanjay Yadav – Dean Students' Welfare, Dr. O.P. Chaudhary-Head of the host department (Applied Science and Humanities) and heads of other departments.
The event was mostly in the form of an expert talk on the topic Global Science for Global-Well-being, by Dr O P Chaudhary. He provided glaring examples of how science and technology can help in the overall development of the mankind in the current scenario. The students enjoyed his talk and also asked him questions out of curiosity.
Seeing the success of the event, it was decided to celebrate it with more activities and, may be for a longer duration from the next time.
National Science Day is celebrated every year to widely spread a message about the importance of science used in the daily life of the people to display all the activities, efforts and achievements in the field of science for human welfare. It is celebrated to discuss all the issues and implement new technologies for the development in the field of science; to give an opportunity to the scientific minded citizens in the country and to encourage the people as well as popularize Science and Technology