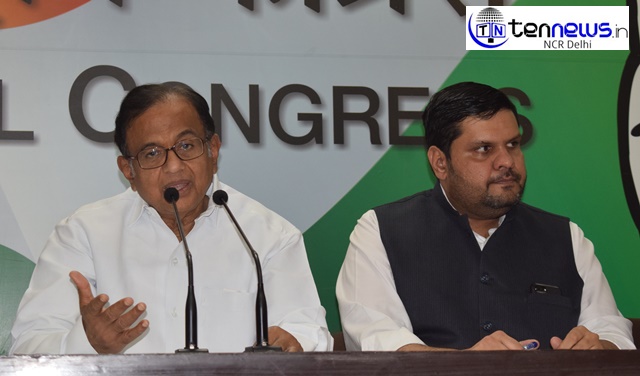 New Delhi: In a Scathing attack on the Narendra Modi government, Senior Congress leader P.Chidambaram said that the Pradhan Mantri Jan Dhan Yojana accounts were used to launder money after Demonetisation.
Addressing the Press conference at AICC, Chidambaram said,
"Today, I wish to release a statement on Swachh Bharat and PM Jan Dhan Yojna; it's yet another 'jumla' and an exercise in mass deception by PM Modi and his government. Banks have, without the consent of the account holder, converted Jan Dhan accounts into regular savings accounts and are charging exorbitant fees for failure to maintain a minimum balance".
The former finance minister further said that "It is now common knowledge that Jan Dhan accounts were used to launder money after note ban. Jan Dhan accounts were used to launder money after Demonetisation. A humongous sum of Rs. 42,187 crores was deposited in such accounts between 9 Nov to 30 Dec. 2016