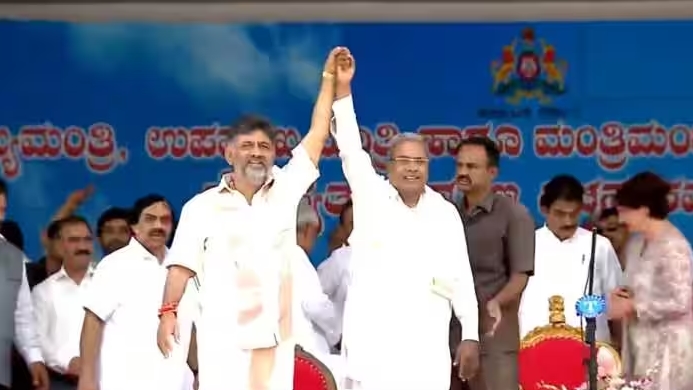 Karnataka Cabinet expansion: 24 ministers to take oath on Saturday
Ten News Network
Bengaluru, 26th May 2023: Karnataka CM Siddaramaiah will this week induct 24 ministers into his cabinet who would be taking oath on this coming Saturday.

The names of the ministers were locked in a closed-door meeting between Mr Siddaramaiah, his deputy DK Shivakumar and the party's Central leaders in Delhi. He is expected to get the final sign-off on the cabinet from Party chiefs in Delhi today.
This comes after earlier this month, on the 20th, Siddaramaiah and his deputy DK Shivkumar took oath as the state's Chief Minister and Deputy Chief Minister. The party had recorded a sweeping victory in the state's Assembly elections this year.
Despite these developments, there is no official word on the allocation of the portfolios, which has now drawn criticism from the opposition parties in the state.