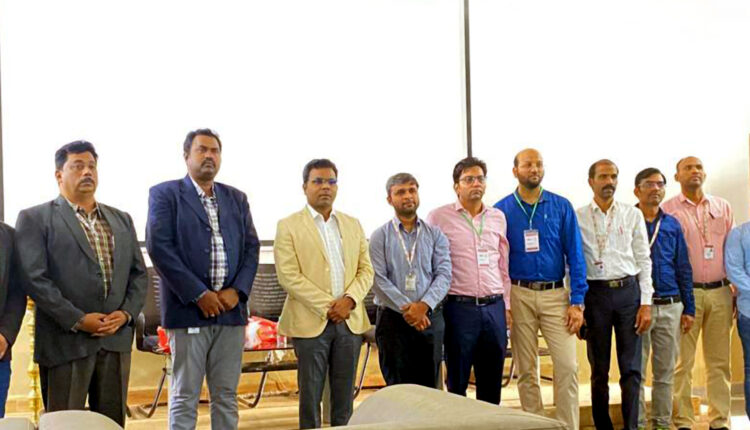 KL Deemed to be University Hosts International Conference on Advances in Computational Intelligence

Hyderabad, February 24, 2023: KL Deemed to be University, Hyderabad campus is organizing an International Conference on Advances in Computational Intelligence and its Applications (ICACIA-2023) from 23rd to 25th February 2023. The objective of this conference is to present state-of-the-art scientific results, encourage academic and industrial interaction, and promote a deeper understanding of the domains among academicians, industry experts, and students, who gathered from different corners of the world. The conference is expected to explore the possibilities of collaborative research and advancement in the fields of Artificial Intelligence (AI), Pattern Recognition (PR), Machine Learning (ML), IoT, and related fields that can revolutionize the technology world. 
Among the key speakers, Dr. Haider Raza, University of Essex, UK., Dr. Rafal Scherer, University of Technology, Czestochowa, Poland and Dr. AnupNandy, NIT, Rourkela, India delivered the keynote address during the inaugural session.  The technical sessions will be held in hybrid mode to generate new ideas and enhance the quality of research and its future implementation during the conference. It will witness the global leaders in the fields of research and technology who can shape and sharpen ideas that would be fruitful to benefit the global scientific community. 
Speaking at the occasion, Dr. G. PardhaSaradhi Varma, Vice Chancellor, KL Deemed to be University said, "We are committed towards providing global avenues that may expose students and faculty to the wider communities and networking platforms at both national as well as international levels. I am sure that the delegates who have hailed from India and abroad will enjoy the sessions and enhance their learning through collaborative journey. A new future in the fields of AI, PR, ML, IoT, and related technologies is awaiting and these discussions will surely give rise to potential ideas and innovative solutions for the development of technologies that would lead the global scientific world into a brighter tomorrow."
The conference was inaugurated in the presence of the guests and Dr. L Koteswara Rao, Principal, KL Deemed to be University, Hyderabad, delegates, faculty members, and students. Various rounds of technical sessions were conducted on day one. More than 70 delegates from India and abroad who are expected to present their research papers during the three-day international conference. All accepted and presented papers, will be included in the conference proceedings to be published by CRC Press, Taylor & Francis Group, Florida, USA, informed the convenor, Dr. Sheikh Fahad Ahmad."