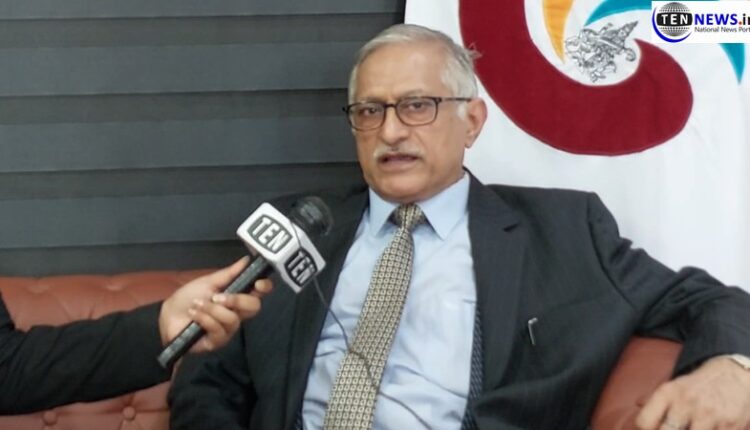 Law graduates in India are not market ready, says Justice (Retd.) J.R. Midha, Galgotias University
Ten News Network
Greater Noida, Sept 3rd, 2022: Galgotias University, the only private university in Uttar Pradesh with the highest NAAC Score of 3.37 and accredited in the first cycle, launched the "Professional Advocacy Skills" course on Saturday morning.
Along with the course credits, it also extends free legal aid clinics and mediation centres to students and teaching/non-teaching staff of the university.
The Keynote Speaker for the event was Justice J.R. Midha, Former Judge of Delhi High Court and Professor Emeritus at the Galgotias University.
In conversation with Ten News, Midha sheds light on the details of the course.
"We have introduced this course for the final year law students of the university wherein they will be educated on topics like communication skills, rational thinking, dramatics, psychology, fundamentals and integration of law and mock trials", he said.
He further remarks that in his opinion, legal education in India is not comprehensive enough and a law graduate isn't ready to go out in the world.
"This is because importance isn't given to communication skills. The art of listening, speaking, negotiating and rational thinking is as necessary as learning definitions and laws", Midha said.
When asked about the further subjects that should be introduced in the study of law, Midha replies that the hard work and dedication of a student is what completes their journey.
"Merely writing notes or reading textbooks isn't enough. The commitment of a student is important for excellency", he noted.