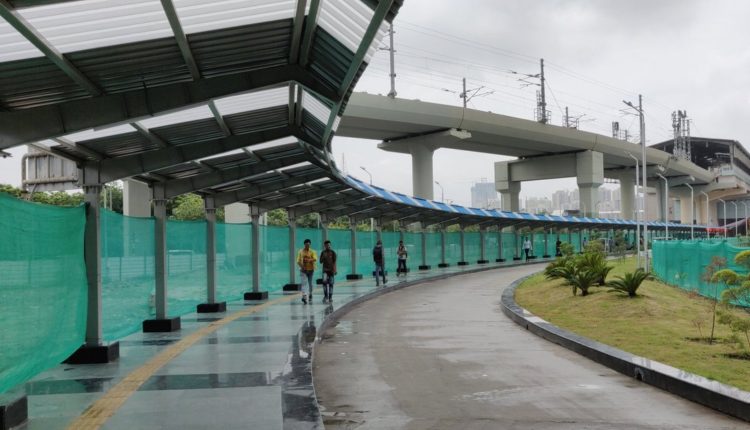 Long awaited walkway connecting Metro Aqua Line to Bule Line inaugurated
Saurabh Kumar
Greater Noida:  Delhi Metro Rail Corporation's (DMRC) and Noida Metro Rail Corporation (NMRC) have presented a much needed and awaited respite for the commuters who travel from Blue line to Aqua line or vice versa. A walkway to connect the interchange metro stations of Blue and Aqua lines today was inaugurated by Durga Shanker Mishra Secretary, Ministry of Housing & Urban Affairs, and Government of India.
The walkway, stretching about 300 metres, has been constructed between the Sector 51 station on Aqua Line and the Sector 52 station on Delhi Metro Rail Corporation's (DMRC) Blue Line that will provide seamless access to these metro stations and Delhi and Greater Noida Metro lines.



Durga Shankar Mishra also flagged off a fleet of 10 solar-powered e-rickshaws, which were deployed at these metro stations for the convenience of commuters. These e-rickshaws will provide free services to commuters.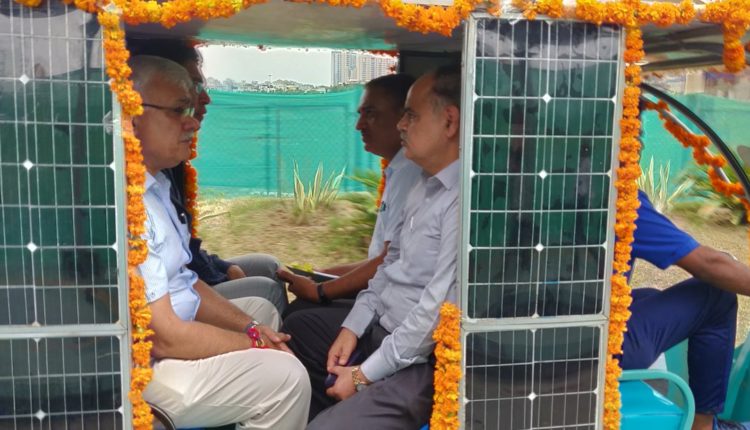 The walkway is well designed and it enhances the beauty of the city. NMRC developed three lanes. Out of these, one is dedicated for passengers walking down from one metro station to the other. It has a shade above for commuters' convenience. The other is dedicated for e-rickshaws and the third lane is developed as a green area to give commuters an experience of walking in a park.
Alok Tandon, Managing Director of NMRC said that the corporation had already provided a budget of Rs 1.5 crores for developing these facilities for metro commuters.