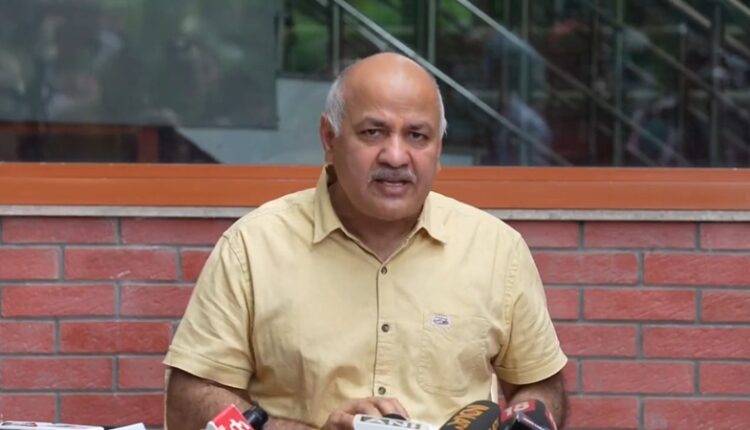 Manish Sisodia Demands CBI investigation into former L-G Baijal's Move to open liquor stores
Ten News Network

New Delhi, 6 August 2022: Deputy Chief Minister Manish Sisodia has written to the CBI requesting an investigation into what he called former L-G Anil Baijal's decision to open liquor stores in unauthorised colonies.
"The cabinet approved the new excise policy in May 2021. The number of liquor stores would remain constant. However, under the previous policy, the shops were unevenly distributed. Some wards had 25 shops, while others had none. This principle was highlighted in the new policy: there will be an equitable distribution of shops, but the number of shops will not change. This was an important policy provision," Sisodia said.
The policy was then sent to the L-G for approval, and he made significant changes. The L-G's suggestions were accepted, and the new policy was sent to the L-G in June. He carefully read it before passing it on, he added.
The policy also maintains that inequitable distribution will be prohibited. There will be two to three shops in each ward, including unauthorised areas," he continued.
"The L-G reviewed and approved the policy." Tenders were issued after they had been approved. When it came to opening the stores, however, the L-G changed his mind. The proposal to open shops was sent to the L-G in the first week of November, because shops were to be opened beginning November 17, including in unauthorised areas.
On November 15, the L-G imposed a new condition requiring permission from DDA and MCD to open shops in unauthorised areas. "When he read the policy, he didn't see this condition," Sisodia explained.
"Because of this shift in policy, shops have been unable to open in unauthorised colonies. The L-G reversed his decision without consulting the cabinet or the government.
The most important thing to note here is that some shops were permitted to open while others were not. Those who were permitted to open shops profited, while others suffered losses," he added.