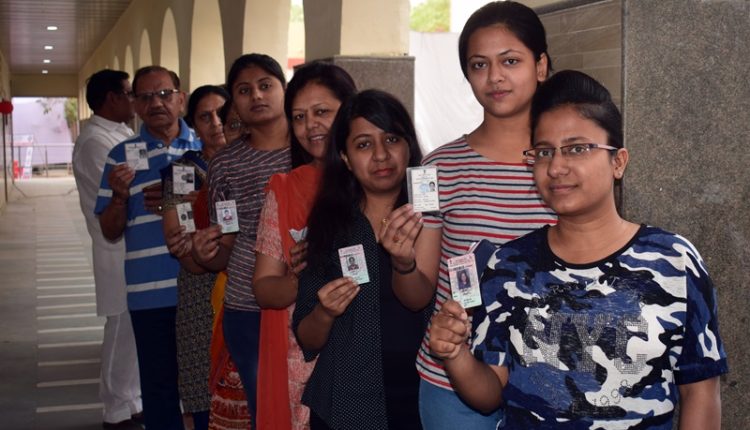 Manoj Tiwari casts his vote in Yamuna Vihar, Targets AAP for no Development in Delhi
Saurabh Kumar (Photo-Video) Lokesh Goswami Tennews New Delhi :
Today BJP Delhi President Manoj Tiwari, who is also contesting in these polls, voted at polling booth number 60 in Yamuna Vihar under North East Delhi Lok Sabha Constituency.
From North-east Delhi constituency, Tiwari is pitted against Congress' Sheila Dikshit and AAP's Dilip Pandey.
After voting, Tiwari said that he was fortunate to exercise his franchise and urged people, especially the first time voters to turn out in large numbers and vote. He also met with voters present at the booth and clicked selfies with them.
Intreacting exclusively to Ten News Manoj Tiwari targeted AAP and said "These people's are disappointed because we have what they weren't able or interested to do in terms of development".
Reacting on West Bengal's ongoing violence he said " Both West Bengal CM and Delhi CM have similar idelogies but as Delhi is a Union Territory so the things here are under control. Other wise this man (Arvind Kejriwal) may have also got into killing people."
Voters turned out at this booth in a large numbers on polling booths early in the morning but due to a technical glitch in VVPAT voting began with delay of half an hour. One 87 year voter said that he has been casting his vote since Atal Bihari Vajpayee"s time and feel very enthusiastic.
While a another old age lady quite aggressively expressed her displeasure over lack of basis aminites and infrastructure in the area. But labaled her as a permanent congress votes since Indira Gandhi's tenure.
Later in the day, AAP Party candidate Dilip Pandey intrecting exclusively with Ten News said" We are very confident with the work we have done in Delhi and this time public is giving us a clear mandate. Earlier people of North East Delhi had given mandate to bigger names for their bigger problems but the present MP completely failed in addressing public grivances.