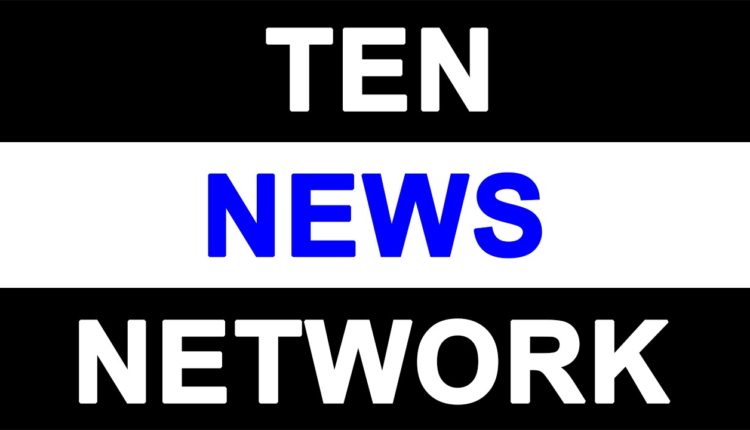 #MAX PRESENTS ELITE MODEL LOOK INDIA 2015 – GRAND FINALE
Delhi, 23rd Sept. 2015:
 The saying, 'The longest and toughest journeys are normally the most rewarding' couldn't have been more true. It has been a long, relentless yet a highly rewarding two months for models who came from all parts of the country for Elite Model Look India 2015, that was sure to open doors to the world of  International modelling.
Max Fashion has set up a first of its kind platform in India through Elite Model Look for young aspiring models to come together to showcase their talent, get mentored from the best in the industry and emerge as the next supermodel. The 2nd edition of the contest that started in August this year, travelled to 6 different cities in search for the best talent. These cities include Delhi, Chandigarh, Chennai, Bangalore, Kolkata & Mumbai. Out of thousands of contenders, Elite Model Look India 2015 chose 16 finalists who were then trained and groomed by Industry experts like Marc Robinson and Erika Oliveira, International Ramp walk trainer to walk for the Grand Finale on 23rd Sept. 2015 at The Grand, Vasant Kunj, New Delhi.
The Finale evening was attended by Delhi's socialites, Fashion Designers, Stylists, Bloggers and the likes. The venue was buzzing with energy and excitement. There were a total of three rounds. The first round presented 'The Monochrome Story' which made the audience delve into the world of black and white with flowy crop tops, color blocked tees and skinny jeans. Round two, 'Mood Indigo' was a world where sporty combines with street style and what comes out of this unique combination is a range filled with denim playsuits, sexy co-ordinates, flirty tees, cool blazers and some amazing sporty pullovers. For the third and last round, Max presented a special edition collection by Rara Avis – The Glam Luxe. A dazzling and glamorous range and sure to add 'oo' to the oomph, this collection had it all, right from sexy embellished bodycon dresses to perfectly tailored suits. Manasi Scott kept the audience captivated with her spectacular performance.
The show was judged by VASANTH KUMAR Executive Director Max, VICTORIA DA SILVA President, Elite Model Look International and MARC ROBINSON Licensee Elite Model Look India & Fashion Director.
THE WINNERS :-
MAX Elite Model Look India 2015 (Male) : Pranav Patidar
MAX Elite Model Look India 2015 (Female) : Dipti Sharma
Both the winners are from Mumbai auditions.
The winners will represent India at the World Finale to be held in Milan later this year and secure a 3 year contract with the Elite agency.
Commemorating the occasion, VASANTH KUMAR, Executive Director, Max said "I would like to extend a hearty congratulation to the winners. Max has always made fashion available to everyone and as a brand has tried to promote the right blend of fashion and talent. The winners have truly showcased the potential to be the next supermodel of the country. We were really glad to receive an eliciting response from across India as young girls and boys actively participated with the aspiration to be India's next top super model."
Speaking at the event MARC ROBINSON, Fashion Director –MAX fashion & Licensee Elite Model Look India said, "The fashion industry in India today is bereft of "Supermodels" that once had an iconic influence in the fashion scene in the 1990's, today they simply and sadly don't exist. With the introduction of a genuine initiative by the fashion brand like MAX and Elite Model Look, Paris, it will provide an opportunity to aspiring young male and female models"
About Elite World –
Elite World is owned by Pacific Global Management (PGM), which is a talent management company in the modelling and music industry, with a focus on luxury and live events. In addition, the Group owns Gold Typhoon, the independent China-based entertainment label, and La Perla, the premium Italian lingerie brand. Elite Model Management was founded in 1972, and is the world's largest model agency, representing over a thousand models across five continents.
Elite is home to many of the leading faces of the day, such as Adriana Lima, Liu Wen, Sigrid Agren, Constance Jablonski, FeiFei Sun and Ming Xi. Elite is not just a network of model agencies; it is a true brand synonymous with model management, the Elite Model Look contest, and world-class licensing. To learn more, visitwww.elitemodelworld.com
About Elite Model Look –
Elite Model Look is the leading International model search. It is active in over 60 countries across the world, and attracts hundreds of thousands of entrants each year. It has discovered top models such as Cindy Crawford, Ming Xi, Sigrid Agren, Constance Jablonski, FeiFei Sun and Gisele Bündchen amongst many other household names. It is unique in providing the opportunity for young girls to enter the fashion world, and carve out successful careers. To learn more, visitwww.elitemodellook.com
 About Max Fashion –
Max is the leading fashion brand offering customers a one stop shop for clothing, accessories and footwear needs for the entire family.
Max, a division of Lifestyle International (P) Ltd., has pioneered the concept of 'value fashion' in the country, thereby offering the discerning shopper a vast choice with International fashion & quality. It offers apparel, footwear & accessories that are of the latest fashion trends at a great price, making it affordable to many. The store ambience offers an International shopping experience making shopping for the entire family an absolute delight. Globally Max has over 290 stores across 16 countries and in India, Max has 120 stores across 48 cities. The brand plans to have a network of 145 stores in India by the end of FY 15-16.