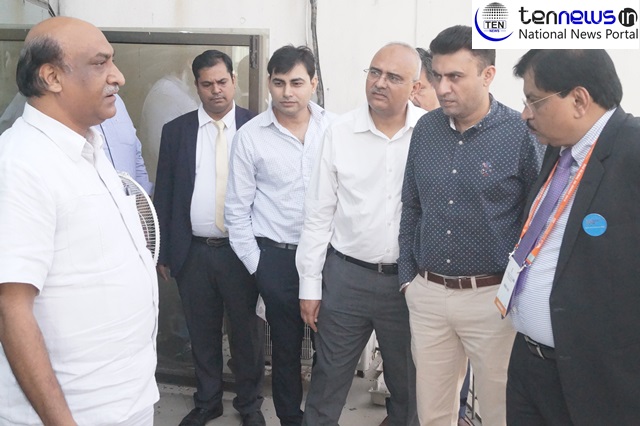 'Mobile Solar Box' set to revolutionise the Indian Solar Energy sector
Saurabh Kumar
As the solar power is one of the fast growing industry in India that has a huge scope in the country for emerging as the most viable and environment-friendly option of energy. The country's solar installed capacity reached 23 GW as of 30 June 2018.Contributing to the same with an innovative idea Aton Rural Development Private Ltd has come up with Mobile Solar Box.
Mobile Solar Box is basically a portable solar power system that can be folded into a box. It comes in various variants ranging from 500w to 5000e. As the solar panels can folded in a bag it's become very easy to commute and carry it anywhere as per the requirements whether it is a hill station, desert land, pastures etc as well the whole panel is one tenth weight of the traditional fixed solar panel system.
Yesterday P S Ananda Rao Director of International Solar Alliance inspected the Mobile Solar Box and said "This Mobile Solar box has a lot of scope in market specially this will be very viable in rural India and in emergency situations like in Kerala".