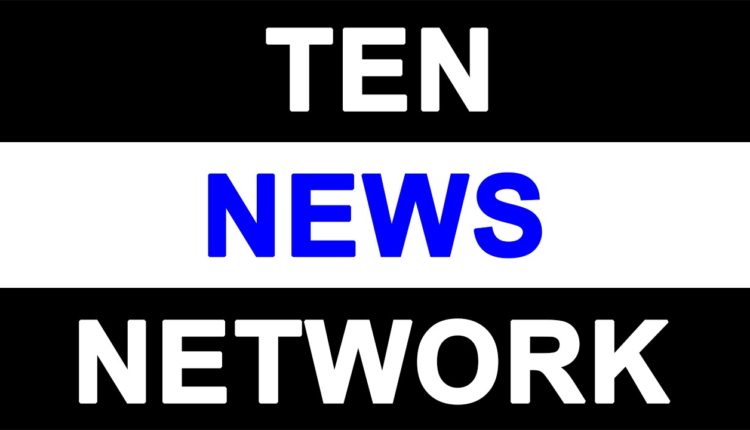 MODI LED BJP GOVERNMENT'S ONE YEAR REPORT CARD
A year ago, Prime Minister Narendra Modi's BJP party came into power with big majority following lots of positive sentiments and was voted to take authority on May 26, 2014. Over the period of one year, the Modi governance has brought with it many victories and several key factors are still left in pipeline. Positively all this has helped in progression ofeconomic growth. However, still there are areas where focus and attention need to be paid to bring in sustained growth. "The first year of the Modi government is one of the best years for India in terms of liberalization and economic reforms", a top US expert has said. Based on the data and facts from previous year, the overall growth is picking up pace, though maybe not to the desired extent. Modi government's promise of "Ache Din" raised the expectations of the general public and everybody looked onto the government with new hopes and aspirations. Although the economy is much better now than what Modi government inherited, there are loopholes left due to which the government is not able to move as fast as expected.

Indian real estate market is largely driven by sentiments and the stakeholder's sentiments witnessed remarkable improvements during the Modi led BJP government. Under the leadership of Narendra Modi, real estate sector got many optimistic surprises. The first budget under the headship of Modi government laid special emphasis on the need of housing which in turn benefitted the Indian realty market but also missed out on various important elements such as infra status for the sector, single window clearance system, declaring newer land parcels, reducing cost of allocation of land and much more. The major promises by Modi government were the development of 100 smart cities, planning for low cost housing, housing for all by 2022, anti-corruption, amendments to land bill, real estate regulatory bill, FDI and bringing the new land use policy. Overall, the Modi governance has brought plans and strategies which are meant for better economic development and growth. The yearsprior to Modi governance, were not that good for real estate sector as the sales dropped and inventories rose.On the contrary, real estate sector got positive results and experienced better outcomes during the second half of 2014 when the new government came into power. Mr. Prithvi Raj Kasana, MD, Morpheus Group, says; "The first two quarters of 2014 had a sluggish market due to political instability across the country but the last two quarters showed lot of improvements, once a new stable government got settled. New projects were announced and developers started to clear their inventories due to rise in positive sentiments. There is a lot of hope from the upcoming years and first quarter of this year has certainly not disappointed us. It is expected that realty sector will boost under the new government and will benefit all; the developers, buyers and economy as well".
First two quarters of 2014 had seen property prices freeze, as a result of weakening rupee and high inflation had a negative impact on spending as well. Duringsecond half of 2014 inflation was kept on a check and fiscal deficit saw improvements thus, property prices showed up an upward trend. The residential and commercial spaces contributed maximum to the real estate sector with respect to capital appreciation and demand. Not just this, the owners of commercial properties were slightly better off as there was increase in rental yields due to rise in capital values in 2014. The residential property in our country is divided majorly into affordable housing, mid-level priced houses and the luxury housing. In terms of growth and development, the NCR regions did not show much improvementin the first half of year 2014 and overall the year 2014 saw delays in approvals, clearances and finishing projects and meeting targets; and as a result there was a backlog of unsold property. 2015 will focus more on recovery and inventory clearance. Mr. Deepak Kapoor, President CREDAI Western U.P. & Director, GulshanHomz said, "As far as returns are concerned, 2014 was not the best of years. In the initial months, sales were below expected and investors had dried the market thereby freezing the prices in key regions. High inventories and low absorption rate indicate it will take time for things to pick up. However, the final few months of 2014 and the first quarter of 2015 has shown positive result for the realty sector. The government has played a vital role in creating a pool of sentiments for the public which has started to show results. The only thing now remains to see are, how it delivers the bigger promises made for this sector".
The work for better and efficient infrastructure came out with the government announcing the initiative of developing 100 smart cities across the country thereby promoting urbanization and smart & enhanced living for the public. Although, the plan is still in its early days with no blueprints and layouts finalized apart from few names of the cities mentioned. The idea of developing 100 integrated cities with the best technological advancements will change the face of the country in the upcoming decades. The cabinet has given it a nod which sets the pace up for this project. With an outlay plan of Rs. 48,000 crores, there will be a lot of FDI required in each industry. Mr. Rajesh Goyal, MD, RG Group says "The development of smart cities is a crucial step for urbanization and development of the nation. With this move, a lot of FDI will be attracted in the country which will help boost the investors market and the real estate sector will have a huge scope for development in the upcoming few years. Smart cities will provide customers with a lot of innovative offerings and a hi-tech city to cater to all the requirements of the residents and users. Earlier this year, India and US had singed a MoU for the development of 3 smart cities namely; Allahabad, Ajmer and Vizag. With this decision, a major push for the plan of 100 smart cities will finally get a start". Also, China and Japan has shown a keen interest in developing more sister cities in India to push the plan of smart cities further. The two countries have always invested in India in a big manner; and there recent decisions suggest greater help in the development of smart cities.
The budget presented by Modi government had eased the rules regarding REITs. It seeks to rationalize the capital gain regime for sponsors exiting at the time of listing subject to payment of Securities Transaction Tax. The budget also proposed to convert gold into financial savings, simplifying Real Estate Investment Trusts (REITs) and discouraged cash transitions. In addition to this, rental incomes from assets directly held by the REITs is suggested to be taxed in the hands of unit holders. REITs work like mutual funds and invest in property. The income from these investments is distributed among unit holders. Mr. Rupesh Gupta, Director, JM Housing, said; "Indian realty market is a highly sentiment driven sector. The change in the government last year had also changed the mind-set of the people with big promises made by the government for the betterment of the country as a whole. However, the new policy has eased rules regarding REITs; so we are expecting a huge impact in the coming few years once the technical glitches are removed. It is believed that Real estate construction market is poised to grow by 20 per cent between now and 2017, which will largely be due to growth of infrastructure, increase in FDI in real estate, faster clearances of projects and other such hurdles which block the growth".
The Modi government has made necessary changes in FDI to bring in more investments. The apex body had reduced minimum floor area required for foreign direct investment (FDI) in projects from 50,000 square metres (sq. m) to 20,000 sq. m. It has also reduced the minimum capital required from $10 million to $5 million, making more and more projects eligible for FDI. All in all, to relax FDI rule it has also done away with the three-year lock-in period. Mr. Mahipal Singh Raghav, CMD, MMR Group, said; "Reductionin the minimum floor area required for foreign direct investment in projects and also the condensed minimum capital required to $5 million will act as a catalyst for real estate growth over the next decade. Three-year lock-in period for FDI has been removed in the fresh bill. This was one of the most positive steps taken by the government for the development of infrastructure and further growth of the country during its one year tenure. Apart from attracting FDI, there have been a series of crucial announcements done to promote growth and development across the nation".
In order to boost affordable housing and make realty the dream of housing for all by 2022, Modi government had kick started several measures and allocated Rs. 4,000 crore to the National Housing Bank for increasing the flow of credit for affordable housing. Changes were also notified in rules for this scheme to help buyers in purchasing homes.In the final quarter last year, HUDA and DDA came out with its affordable housing schemes which created a ripple effect of demand and provoked several private players across the country to come out with more affordable projects, thereby helping the cause of low cost housing and meeting government's target of housing for all. Mr. Ashok Gupta, CMD, Ajnara India Ltd. says, "Shortage of affordable housing was a huge catch by the Modi government and it had already included it in its manifesto during elections. A lot of work has been planned and carried out for this aspect which can be a major breakthrough in the coming years. To take support from private players, it will be imperative that land prices are dropped, new parcels are released and basic infrastructure is provided in all regions with growth plan. One year is still a pretty less time to judge a new government's performance; but the ideas are ambitious and laid down very well for a good development in coming times".
Modi government introduced the revised Real Estate Regulatory Bill which aimed at systematic development and growth of real estate sector. It is meant to benefit everyone linked up with real estate sector. Clearance of real estate bill will make ways for uniform governing mechanism across the realty sector and will add to the credibility and reliability of country's unregulated real estate sector. Mr. KushagrAnsal, Director, Ansal Housing, says; "The election of a stable government boosted investor's sentiment. Also, the government announced steps to bring relief to the sector. REITs became real, there was relaxation made in FDI and Real Estate Regulation Bill has changed the entire geography of realty sector in the last one year. The new government has brought a ray of hope for more growth and transparency for this sector".
Another important announcement made by Modi government within its maiden year of service to the nation; where it recently came out with anaspiring plan forenhancing the infrastructure of our country and to improve the connectivity of west to east land borders. A grand road is being planned to be constructed by the name of "Bharat Mala". The road network will stretch from Gujarat in the west to Mizoram in the east and cover 10 major states.Mr. VikasBhasin, MD, Saya Homes says "Good connectivity and infrastructure is the backbone of real estate sector. It has always been observed that regions with better connectivity and major roadways has transformed into a much sorted destination where investors are later followed by residents. The country in general will receive benefit from such plan and economic boost is assured. Speaking about the government's record for the last one year; various plans had been made which are in pipeline but much is till left. With time, we feel there is still a lot to come from this government".
Looking at a macro perspective, the initiative of Goods and Services tax (GST) by this government will bring a much transparent picture to every transaction in the country and help in avoiding the confusion of multiple taxes. The recently passed black money bill is again a great achievement for this government which is determined to curb corruption and promote transparency. Real estate sector is not an independent sector and thus, it relies heavily on its allied industries to perform which includes; steel, cement, banking, manufacturing and other such key industries. The "Make In India" plan is ready to boost the manufacturing and infrastructure of the country which will directly benefit this sector. One of the very visible sights that the country has been witnessing is the small trips that Narendra Modi has been making to various countries, spreading the message of developing a new and better India has somewhere persuaded global giants to invest in India. On the flipside, there has not been much progress on the land bill since the time it was first approved by the previous government, and even after the recent amendments made in the bill by the Modi government. Modi's grand visionsaredirectly related to the success of this bill, which could be cleared by the joint committee in the upcoming monsoon session. Also, there is still a lot of clarity needed for smart cities project, housing for all by 2022 plan, real estate bill and other major projects.
Needless to mention that BJP led Modi government is trying to change the face of our country by good ideation and strategies,one year of Modi governance has witnessed notable changes in all the sectors, real estate being no exception, with few areas still left out. From following new and innovative approaches for fast and better development of the nation to bringing  fundamental changes in paradigms of working, Modi government is leaving no stones unturned to get our country enthroned as one of the best and the most developed nation across the globe.