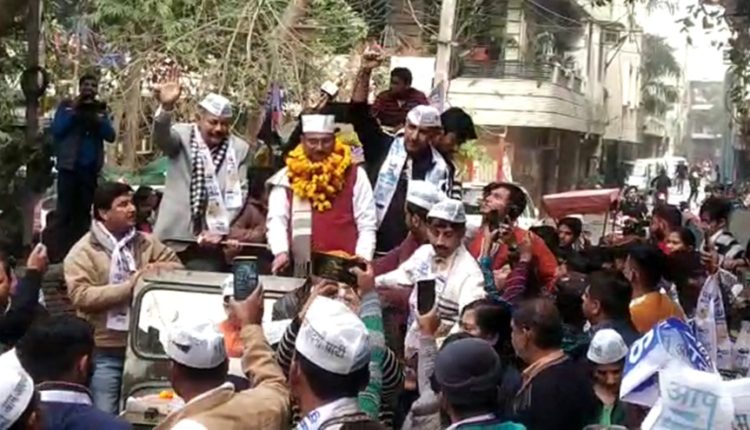 Music composer Vishal Dadlani campaigns for AAP in Delhi's Ramesh Nagar
Saurabh Kumar/Lokesh Goswami Tennews New Delhi :
New Delhi : Music composer Vishal Dadlani, a vocal supporter of the Aam Aadmi Party, hit the Delhi streets on Tuesday and Campaigned for the party with three roadshows during the day.
The only celebrity in the AAP's star campaigner list conducted roadshows in Madipur, Moti Nagar and Tilak Nagar during the day. During the road show he took over a open jeep and put the AAP's scarf around his neck. Large number of party worker and senior officials joined him during his rally.
After finishing his campaign, Vishal took to tweeter with following tweet:
"#AAP apne kiye-huey-kaam ke bal pe chunaav ladh rahi hai.
Baaki kya-kya bakey jaa rahes hain? 😆😆😆
Dilli badhi samajhdaar hai.
Iss baar sattar ke sattar #Aap-ke. Bas. "
Earlier Dadlani had also composed theme song for the party in both 2020 and 2015 Assembly elections.
Delhi is going for polls on February 8.