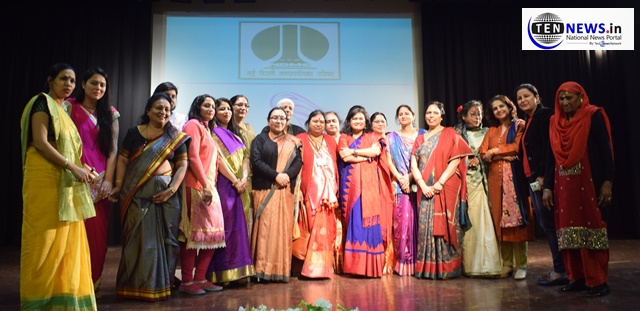 New Delhi: March 8, marks International Women's Day, a global day celebrating the social, economic, cultural and political achievements of women. International Women's Day first emerged from the activities of labour movements at the turn of the twentieth century in North America and across Europe. Since those early years, International Women's Day has assumed a new global dimension for women in developed and developing countries alike.
On Friday, To usher in International Women's Day, NDMC celebrated women's outstanding leadership and contributions to the society at NDMC Convention Centre, New Delhi.
Rashmi Singh, Secretary, New Delhi Municipal Council, inaugurated a workshop for women on the occasion. A number of programs were also organized for the benefit of women employees of NDMC comprising of sessions on Health & Hygiene, Economical Empowerment, our Heritage, besides Cultural Program and Exhibitions.
Speaking to Ten News on the occasion Dr Rashmi Singh said,
"We are happy that women working from diffren walks of life, who are working in NDMC in different categories, whether it is secretarial work or Grassroot level work have come together to celebrate the day, where they themselves enjoyed their talent."
Talking about the theme for International Women's day 2019 which is "balance for better", she said,
"Not just the need it's a national imperative if we want to see a growth, because you talk about theme being balance for better. So i think it's very important for the balance of the country to ensure that each of our women gets equal opportunity to Participate in the development process."