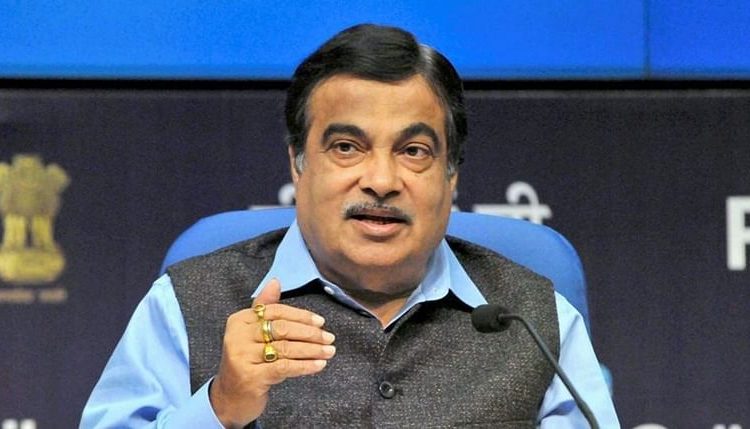 Nitin Gadkari calls for transforming automotive sector with advance technologies at 61st Annual Convention by SIAM
New Delhi, 25th August, 2021: Putting spotlight on the need for rapid adoption of new-age technologies, Society of Indian Automobile Manufacturers (SIAM), the apex automobile industry body, marked its 61st Annual Convention with a series of virtual plenary sessions deliberating upon the recover and future of the automotive industry.
The fourth plenary session, Technological Advancements in the World, was graced by Guest of Honour, Mr. Nitin Jairam Gadkari, Union Minister of Road Transport & Highways, Government of India, who appreciated the progress done by the automobile industry by leapfrogging from BSIV to BSVI emission norms in a short time frame. He mentioned that with immense capabilities, including the availability of skilled manpower through various engineering colleges, India is well poised to look at futuristic technologies for the automobile industry. He specifically emphasized on the need for adopting ethanol in a big way in the country and was open to look at hydrogen-based mobility in the future. He was also of the view that the industry and all stakeholders should look at establishing scrappage facilities across the country that would provide as a source of raw material for the industry itself.
In his opening remarks, Mr Vinod Aggarwal, Treasurer, SIAM & Managing Director and Chief Executive Officer, VE Commercial Vehicles Ltd, said, "Vehicles today are increasingly becoming large smart devices with advanced technologies and better fuel efficiency, making mobility more safe, comfortable and efficient. The Indian auto industry has come a long way in the last 3 to 4 years wherein we have moved from BS 4 in 2017 and to BS 6 in 2020. During these years, we have also met new safety and fuel efficiency regulations. The industry has come forward and we are also committed to launch some flex fuel vehicles. Use of higher blends of ethanol in vehicles will support the Government of India's ambition to minimize the dependence on crude imports. The Hon'ble Prime Minister has formally announced the launch of the national hydrogen mission to accelerate plans to generate carbon free fuel from renewables, for India to achieve self-reliance in energy. The industry will be committed to work on these new areas."
Sharing the component industry perspective, Mr Deepak Jain, President, ACMA and Chairman & Managing Director, Lumax Group, highlighted several factors that are creating truly a paradigm shift in the industry, which includes the adoption of alternative fuels such as ethanol and hydrogen; changes in drivetrain; more safety features in vehicles; usage of eco-friendly material in manufacturing and recycling; and the adoption of smart technology to boost manufacturing.
Dr Plinio Nastari, President, DATAGRO, Brazil, made a presentation on 'Ethanol viewed as Integrated and Modern Solution for Sustainable Mobility', where he mentioned that ethanol is an integrated and modern solution for sustainable mobility. Talking about India, he said that the country is one of the largest automotive markets in the world and like all other nations, there is a lot of emphasis on decarbonisation and sustainable mobility in India. He agrees that EVs surely can ensure energy efficiency and low carbon emissions, but there is a need to look for other technology pathways that are more environment friendly than battery powered electric vehicles that would help to reduce emissions efficiently and effectively. Motorisation that uses ethanol are more environmentally sustainable as they can reduce greenhouse gas emissions considerably. He went on to talk about how evolution of ethanol blend in Brazil happened, and how they could substitute gasoline.  Flex engine technology is a sustainable solution as ethanol has various inherent advantages of ethanol, such as its scalability, replicability, proven environmental and health benefits, affordability, among others. He said that Ethanol should be seen as green hydrogen and we are approaching the "Age of Hydrogen".
While sharing his views on Hydrogen fuel, Dr Daryl Wilson, Executive Director, Hydrogen Council, Canada, in his presentation titled 'What in the world is happening with hydrogen' shared that hydrogen has become an important component in the mobility world with 500 billion worth of new projects announced in the last 24 months. He further focused on the 7 critical functions that hydrogen delivers for a new energy world such as enabling large scale and efficient use of renewable energy, distributing energy across sectors and regions, among other.  With falling cost of hydrogen and various technologies, over 20 hydrogen applications are considered the most competitive low carbon solution by 2030.
In his concluding remark, Mr Girish Wagh Chairman, SIAM Commercial Vehicle CEOs Council & Executive Director, Tata Motors Ltd thanked all the dignitaries present for their insightful discussions around alternative fuel and the Government's push to circular economy. He also agreed that sustained supply of ethanol will make it a formidable alternative fuel, by converting it into hydrogen form. Ethanol would play a significant role in India as the country has a large farming community and a sustained supply will be able to supplement fossil fuel. The industry is committed to support the Government's vision to enhance utilization of ethanol. He also stated that India has already developed and demonstrated Hydrogen powered three-wheelers more than a decade ago.
"We now have fuel cell buses undergoing pilot trials. Presently, India is focused more on battery electric vehicle technology, however fuel cells are gaining momentum the world over and for a good reason. Hydrogen will play a vital role in future mobility." he added.