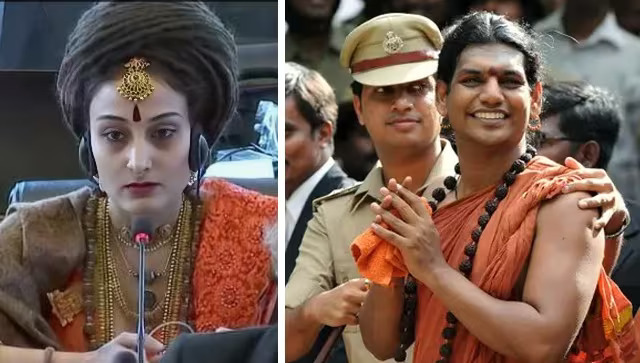 Nityanand's Kailasa representative attends UN meet, sparks row
Ten News Network

New Delhi (India), 1st March 2023: In an astonishing move the representative of the self-proclaimed country of 'Kailasa' attended a United Nations meeting in Geneva. The self-proclaimed godman and fugitive, Swami Nithyananda sent the representative of his fictional country in the event.
Nithyananda is a fugitive man who calls himself the leader of the island of Kailasa, he also claims to be the Lord Shiva or 'Paramshiva' but at the same time is battling the allegations of rape, trafficking and kidnapping.
But recently a woman adorned in ornaments, wearing a turban attended the UN meeting held in Geneva discussing Sustainable Development held by the Committee on Economic, Social and Cultural Rights (CESCR).
Her attendance in the event gave a false impression that 'United States of Kailasa' is a recognised country by the international organisation, United Nations. The representative called Nithyananda the 'Supreme Pontiff of Hinduism' and also stated that he was being wrongfully persecuted by India. She stated, "intense persecution and human rights violation for reviving the indigenous traditions and lifestyle and lifestyle of Hinduism"
Nithyananda is currently banned from India and is living in a state of exile. The representative asked for help and asked what could be done to help the leader of the make believe country.