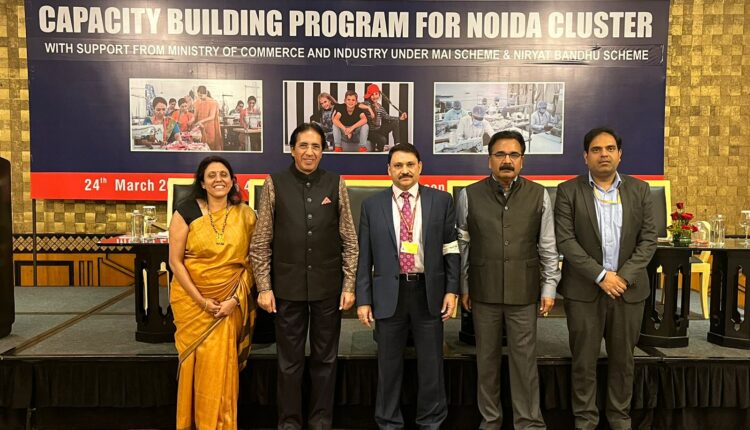 Noida Apparel Sector Gears Up for Global Competition with Capacity Building Event
TEN NEWS NETWORK
Noida, March 24, 2023: Noida Apparel Export Cluster (APEC), in collaboration with the Directorate General of Foreign Trade (DGFT) and the National Apparel Export Council (NAEC), organized a capacity-building event on Friday. The event was aimed at exploring ways to enhance the textile value chain and create more job opportunities in the apparel sector.

Lalit Thukral, president of the Noida Apparel Export Cluster and Convener of the UP Export Promotion Council, in his address, talked about the upcoming apparel park in Yamuna Expressway region that will generate employment for over 3 lakh women, and thanked Chief Minister Yogi Adityanath for providing the land and supporting the project. The apparel park, along with medical devices park and toy park, is set to be launched soon, as per YEIDA CEO Dr. Arunvir Singh.
Thukral further emphasized the need to strengthen the textile value chain and bring in investments for scaling up and adopting technology in the garment and processing sector.
He also expressed his gratitude towards the attendees and highlighted the hard work and unity that have contributed to the growth of the apparel export industry in Noida. With an export turnover of INR 40,000 crore, the industry provides employment to over 8–10 lakh people in the region.
The event was graced by Additional DG of Foreign Trade at Ministry of Commerce, GOI, Gangadhar Panda, who applauded India's significant global presence in the apparel sector and lauded Noida's locational advantage for exporting. He emphasized the need for a partnership between the government and the federation to work together toward achieving the shared goal of enhancing the apparel sector.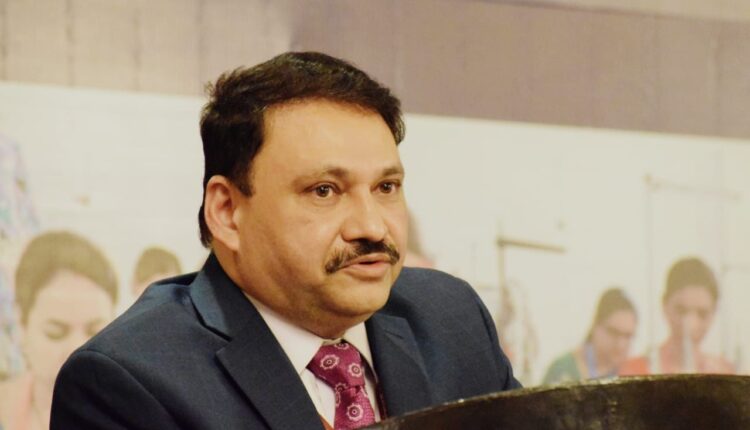 Mithileshwar Thakur, Secretary General of AEPC, highlighted the significance of the e-enterprise scheme launched by the government, which aims to bring the entire value chain data to one location. He emphasized the need to keep a watch on recent trends and establish design studios across the country. Thakur stressed the importance of exporting what is required, rather than what is produced.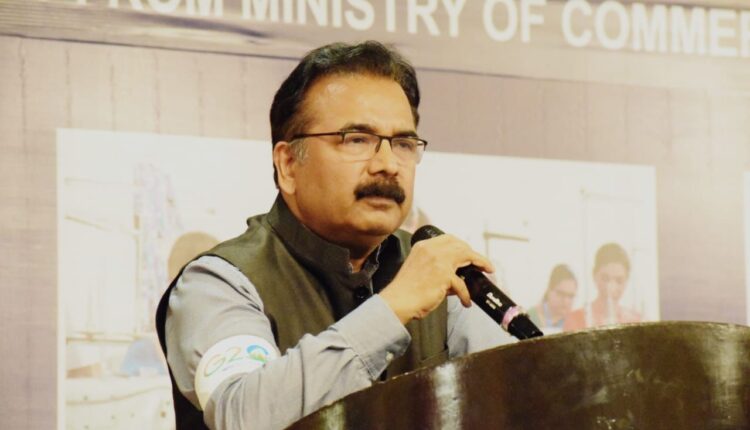 The event was a success, with participants discussing innovative ways to strengthen the textile value chain and create more job opportunities in the apparel sector. The collaboration between APEC, DGFT, and NAEC is a step towards realizing the goal of enhancing India's apparel export industry.
Noida Apparel Export (NAEC) Cluster is one of the largest garment clusters of India, with approximately 1200 registered exporters and 3500 factories with an export turnover of around Rs. 40,000 crore.
It is pertinent to mention that NAEC provides an employment 5,00,000 people, of which 40% are women.