Noida Authority CEO Alok Tandon inaugurates Compost Machine at Sector 93 Super MIG apartments
Saurabh Kumar
Following the father of Nation Mahatma Gandhi's model of self-sustainable development, another society of Noida became self resilient to deal with the problem of grabage disposal.
A fully automatic compost machine was inaugurated by Alok Tandon, Chairman and CEO of Noida Authority at Sector 93, Super MIG apartments on the occasion of 2nd Oct.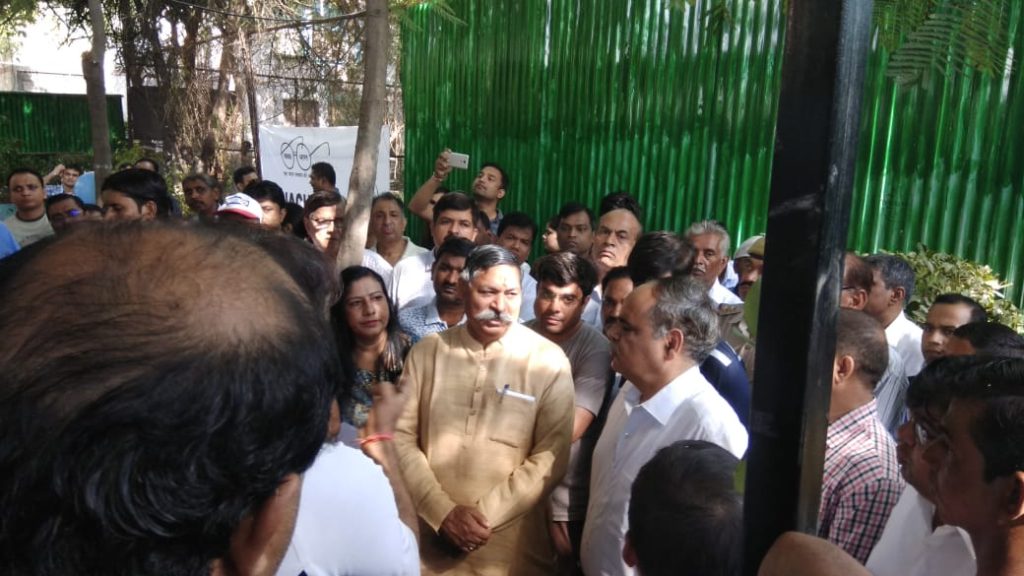 This initiative was taken by society members namely Tanmay Shankar, Gaurav Tripathi and Mithlesh Kumar 6 months back and they have initiated dialogue with Authority officials regarding the same. They also researched about Compost Machines and how it can be a great solution to Kuda Problem in Noida. The compost machine was installed with the help of RWA officials in the society.
With time, becoming a beneficiary of Noida Authority's scheme to subsidize purchase of Compost Machine, the society residents decided to go on with installing the machine in their housing society.
Residents expect that with installation of this machine, the sector will become cleaner and greener.
Also to mark the occasion, residents also planted trees. Tree plantation was done by residents to help clean the Environment and trees such as Mango, Neem, Lemon, Jamun were planted as part of the initiative.