Noida Police Arrest Three Criminals for Robbiing over thousand Oppo phones worth Rs 2.2 cr
Saurabh Kumar
Greater Noida:  On 13th May Noida police had arrested three notorious criminals for robbing 1470 Oppo company mobiles worth 2.2 crores. Accused robbed phones with the help of truck driver after the truck carrying mobiles left for consignment from the company. Police had arrested the accused from P 3 roundabout.
On May 1 a truck carrying Oppo company mobiles found parked under Kasna Police station with all mobile phones missing along with the driver. After that a complaint raised by the company officials in which today police had made an arrest.
'

SP Vineet Jaiswal told that "The accused use to commit such incident by faking their identity using fake documents and driving licenses. Once they enrolled with a transport company as a driver they use to flee with the consignment they have been assigned ."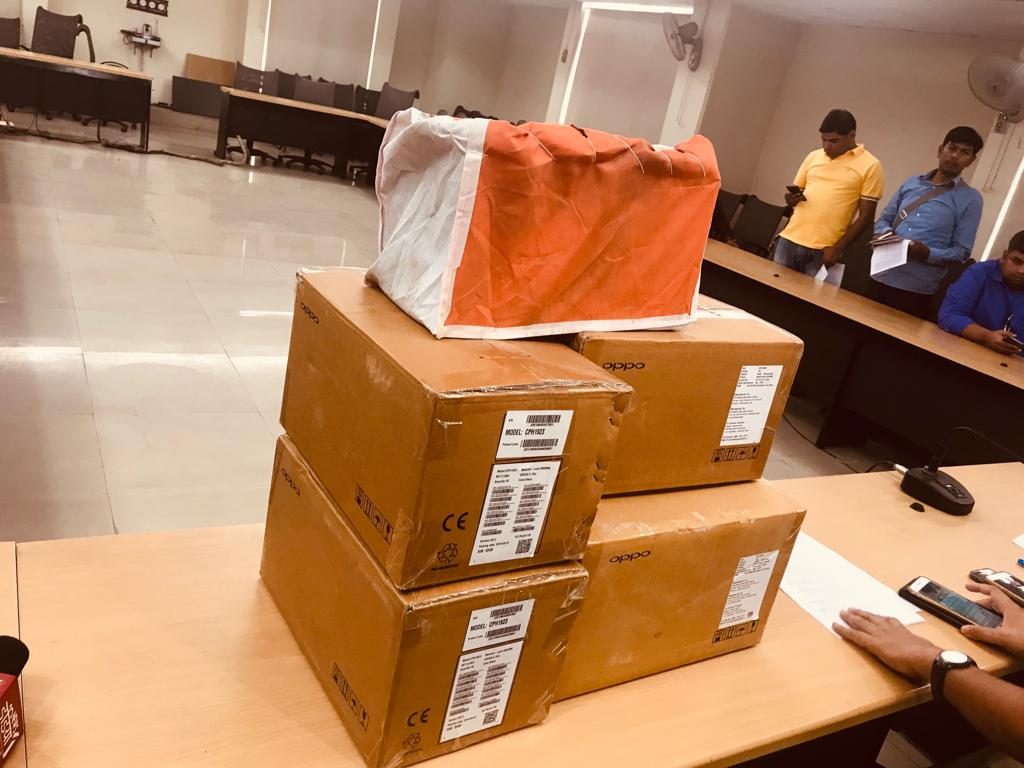 "For now we have recovered 1240 but 280 mobiles are yet to recover as the driver Raghvendar and his accomplice Shrad Goswami are still on run. We also had recovered cash of 44 thousand from them."
Mobiles were recovered from a store while two of the accused Alimudin and Feroz are in contact with people in Delhi and Meerut to sell mobiles. The mastermind of the gang Davendra has a long criminal history and earlier also he had committed similar incidents.