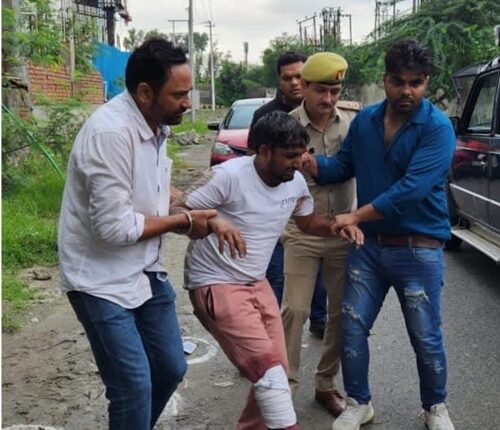 Noida police detains miscreant after shootout at Filmcity
TEN NEWS NETWORK

Noida, 8th October, 2022: Officials on Saturday informed that Noida police has detained a criminal wanted in numerous cases, following a gunfight in the industrial town's Filmcity neighbourhood.
Danish (27), alias Sayar, alias Cheeta, has more than 20 FIRs lodged against him for loot at various police stations in Delhi-NCR, according to Additional Deputy Commissioner of Police (Noida) Ashutosh Dwivedi.
"On Friday morning, a police checkpoint was set up at Brahmaputra Market and Danish was apprehended. However, he attempted to flee following Nearby police stations were notified of the situation. Dwivedi stated. Danish was a Chhenu gang shooter who was wanted in two cases registered at Noida's Sector 20 police station
He continued by stating, "Teams from Brahmaputra Market, Atta, and Sector 18 pursued him, leading them to Filmcity in Sector 16A, where a shootout ensued."
The accused opened fire on the cops in attempt to flee, but he was wounded in retaliatory fire.