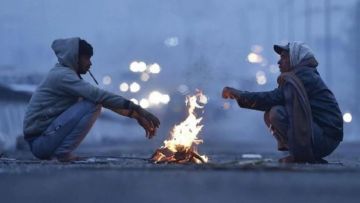 North India Braces for extreme Cold Wave with Temperatures as Low as -4 Degrees
Ten News Network

New Delhi (India), 13th Jan 2023: As temperatures in North India dip sharply this week, January 2023 could be recorded as the coldest month in the region's history.
According to Navdeep Dahiya, founder of Live Weather of India, an online weather platform, severe chills are expected between January 14 and 19 and are likely to peak from January 16 to 18.
The India Meteorological Department (IMD) has also informed that cold wave conditions are very likely in isolated pockets over Delhi and its neighbouring states from Saturday.
Although light rainfall in the national capital may bring some relief from the icy temperatures for a few days, temperatures are expected to dip as low as -4 degrees Celsius next week.
Residents of Delhi have been advised to stay warm and make sure to cover up properly when stepping out.