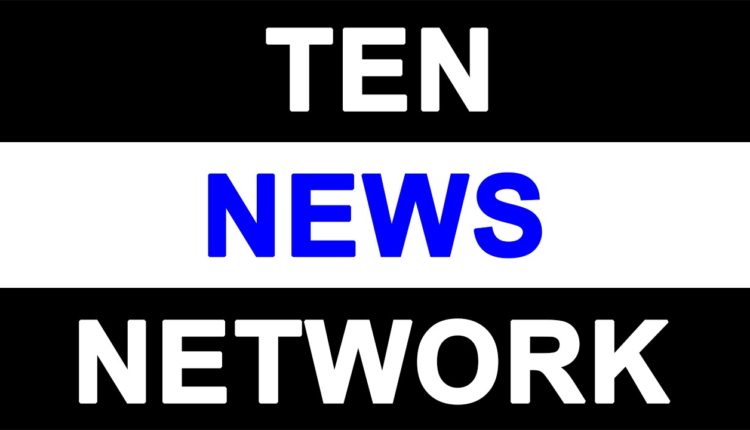 Now Dive Deep into Your Subject with MBD Group's VR Educational Content
Pioneers of Augmented Reality in education set to re-revolutionize the Indian education sector
· Plans to invest 50 crores in the next three to five years
· Will provide low cost branded VR devices to learners
· Plans to enter big ticket markets of US, UK, Singapore and China as part of global expansion
New Delhi, 28th November 2016: MBD Group, the leading educational group in India and pioneer of Augmented Reality in education is set to showcase a new line of Virtual Reality based content and device at the International Book Fair in January 2017. To recall, MBD's Augmented Reality app 'Nytra' launched in 2014 provides quality contents for students from Kindergarten to Grade 12 of the formal education system. The launch of the app heralded the arrival of AR in Indian education as other industry players soon followed suit.
MBD's new high quality, interactive 3D virtual reality simulations will be made available for students from Kindergarten to Grade 12. Additionally, the group also plans to deliver high quality VR content for vocational courses/ skill courses in the informal education sector as well. Apart from the Group's own VR device, MBD's VR content will be compatible with all other leading VR devices like Samsung Gear, Oculus Rift etc, for wider accessibility. MBD's successfully running AR application 'Nytra' make the images and illustrations in the book come alive with voice over for better understanding of children. 44759 online downloads and 100,000+ offline have been done for Nytra till date.
As part of its virtual reality initiative, MBD will also be developing interactive walk through's such as the solar system, the zoo and other educational objects/environments. Virtual interactive zones would also be created within the school premises by the Group for easy and unhindered access by the students. Also, pocket-friendly MBD branded VR devices would make it possible for each and every student to enjoy learning in the virtual world.
Ms. Monica Malhotra Kandhari, Managing Director, MBD Group said, "Virtual reality and augmented reality are the new frontiers of education and present an exciting opportunity for the sector. As the leading education company in India and a pioneer of augmented reality in the educational space, we at MBD are positioned to deliver cutting edge, up-to-date VR contents. Our six decades plus of fruitful experience in the sector gives us a headstart when it comes to developing quality content. We will be investing upwards of 50 crores in the next three to five years towards development and expansion of our AR and VR educational contents portfolio".
"We will also be looking at the overseas market like US, UK, Singapore and China, where the market for such products has already been developed." she added.
Packaged VR content developed from MBD Group as per latest curriculum will deliver greater engagement in both classrooms and homes of students. The scope for enhanced education using augmented and virtual reality is immense as the medium helps students and learners to become more focused, offers first-person experience and bring subjects to life, which is a huge limitation in the traditional education. As per Edgar Dale's cone of learning, we retain 90% of what we say and do while retention drops sharply to 10% and 20% for what we read and hear, respectively. Thus an interactive 3D session in virtual reality where the participant can see, hear, and enact helps a learner gain more knowledge and deepens the connect with the subject. Further, VR can accurately illustrate features and processes, thereby facilitating closer examination and observation.
MBD Group has transformed from a modest bookshop in Jalandhar into an Education company and provides 360 degree education solutions; be it a notebook or a pencil, be it an educational tablet or a latest educational app on app store. Today the Group works with nearly 70,000 schools worldwide and caters to 50 million learners with 34 branch offices across India. The Conglomerate is also offering its products and services to various other countries including international offices in South Africa and Sri Lanka. Moreover, several books of MBD have been acclaimed for its authentic content, production quality, easy to understand language and got approved by the CAPS and are part of the National Catalogue of RSA.
About MBD Group
The MBD Group, one of the leading Education Companies in India with over 6 decades of experience, under the futuristic vision of the Founder of the Group, Shri Ashok Kumar Malhotra, has diversified into various industries including E-Learning, Capacity Building, Stationery, M-Learning, Skill Development, Eco-Friendly Notebooks, Paper Manufacturing, ICT Infrastructure, Hospitality, Real Estate, Mall Development and Management. The MBD Group has been continuously working for the cause of providing education to all with its mission to create an "MBD Product for every literate person". The group has presence in various other countries including international offices in South Africa and Sri Lanka and Middle East. For more information, please visit http://mbdgroup.com/.
Bona Fortuna!
Nikita Kukreja