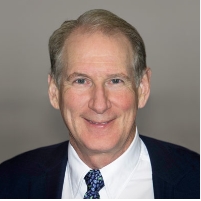 On 70th birthday, US Billionaire Jim Crown Dies in Car Crash
Ten News Network

27th June 2023: Jim Crown, a board member of JPMorgan Chase & Co and General Dynamics Corp, was died in a car accident in Aspen, Colorado, on Sunday, according to a county coroner.
Crown was involved in a single car collision at the Aspen Motorsports Park in Woody Creek, Colorado, according to the Pitkin County Coroner's office.
Crown, 70, was a billionaire and the chairman and CEO of Henry Crown and Co, a privately held firm that invests in stocks, real estate, funds, and privately held firms.
US President Joe Biden said in a written statement, "Jim represented America at its best – industrious, big-hearted, and always looking out for each other. He was a good man, a dear friend, and a great American."
Crown was a "integral part" of JPMorgan Chase, according to a memo seen by Reuters from CEO Jamie Dimon. He served on JPMorgan's risk and public responsibility committees.
Crown also served as chairman of The Aspen Institute and as a trustee of the Museum of Science and Industry and the University of Chicago.