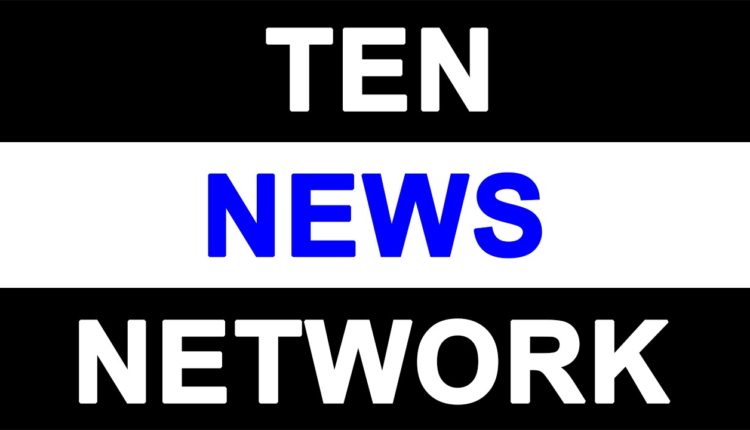 Open Letter to Rahul Gandhi by MP Rajeev Chandrasekhar – Stop Political Opportunism Over OROP.

As the sad and tragic suicide of Veteran Subedar Ram Kishan Grewal of 105 Inf. Btn TA hit the national headline and left most Indians anguished , the recent visit by INC Vice President Rahul Gandhi to the family of the Veteran at Ram Manohar Lohia hospital along with an entourage shouting "Rahul Gandhi ki Jai" to a hospital full of patients and worrying relatives was not the best way to show his concern for Veterans.
In an open Letter to Rahul Gandhi , MP Rajeev Chandrasekhar told the INC Vice President that he had raised the demand for OROP since he stepped into Parliament in 2006, it was during the terms of Congress led UPA-1 and UPA -2 that he wrote several letters to and had several meetings on the matter with the then Prime Minister, Defence Minister, Chairperson UPA and also to him urging for implementation of the long pending OROP. All of them were met with either a "can't do it" or a stony silence. There was even a Parliamentary committee of Petitions under Shri Koshiyari that studied a petition that Chandrasekhar was instrumental in submitting and even its report submitted in 2011 was ignored by the UPA government.
He further stated that he written to Rahul Gandhi on OROP and other Armed Forces related issues way back in 2011, but neither did the INC Vice Chairman reply to it or took any action.
"It probably wasn't politically 'interesting' enough for you then. It took you years to even mention and get to that issue – and even then it was only before Elections 2014 as a pre-poll election stunt" MP Rajeev Chandrasekhar wrote in his letter.
"It was then I wrote to you in February 2014 where I lauded your belated interest, reminding you of how belated it was with a list of all my letters written to then Prime Minister, Defence Minister, Congress Chairperson and yourself requesting you to address the serious issue and prevent further alienation and disenchantment in the Veteran community. (Letter enclosed). Even when the OROP was hurriedly announced by your Government prior to Elections, adding insult to injury was your Finance Minister allocating a mere Rs 500 crore – a cruel joke which would not have been enough for enhanced pensions for even 10% of the Veterans" his letter said.
Lauding the Central Government, Mr Chandrasekhar pointed out that It took the current Government, despite serious objections from the Finance Ministry about the fiscal implications, to announce and implement OROP – costing almost Rs 8300 crore per annum and a onetime cost of more than Rs 20,000 crore – correcting a four-decade old injustice perpetrated on our Veterans. Because, in 1972-73 it was Smt. Indira Gandhi, then Prime Minister who in one stroke terminated OROP after the 1971 Indo Pak War. In 2002, Congress President Sonia Gandhi spoke and advocated for OROP at a political rally, but then followed it up with being in power until 2014 and not having it implemented. The Congress in 2004 even included the OROP in its manifesto promising a solution, but spent the entire term and then the next denying the same to the Veterans.
Point of Highlights in MP Rajeev Chandrasekhar's Letter :
1. In 2008 the then Defence Minister Shri A K Antony stated that the UPA Government had not found the OROP demand acceptable! The UPA Government, had rejected the OROP demand, holding that it would be a huge financial cost of over Rs 3,500 crore then.
2. In December 2008 as the veterans sat for relay fast at Jantar Mantar or when the Veterans marched to Rashtrapati Bhawan in 2009 surrendering their medals to the President for non-implementation of OROP, neither Rahul or the any Congress Leader said a word in support or doing anything about it.
3. The refusal to implement OROP by the Congress led UPA Government that led Rajeev to facilitate a petition by citizens and Veterans to the Committee of Petitions, Rajya Sabha that resulted in the Koshiyari Committee report of 2011, tabled in Parliament only to have your UPA Government respond thus – "Not possible because administrative, financial and legal complications in implementation of the OROP scheme."
4. In August 2010 Rajeev declined to accepted the salary hike given to MP's until the OROP issue was settled completely.
Concluding his letter , MP Rajeev Chandrasekhar said " There are some pending complex issues in OROP including some fundamental issues to ensure consistency with the definition of One Rank, One Pension. These were referred to the One Man Judicial Committee set up to look after these anomalies. This committee has only recently submitted its report and we should look to them. The death of Subedar Grewal is a terrible blot on a Nation that takes pride in its Armed Forces and the tradition of service and sacrifice they represent. It is indisputable that over the past several decades, the Defence Ministry and bureaucracy has become apathetic and uncaring to the plight of our Veterans, widows and serving forces and their families. There is no doubt that this needs changing and transforming and that must be where the genuine political anger if any must be focussed. Grandstanding and political opportunism tends to stale rapidly and hypocrisy even faster."