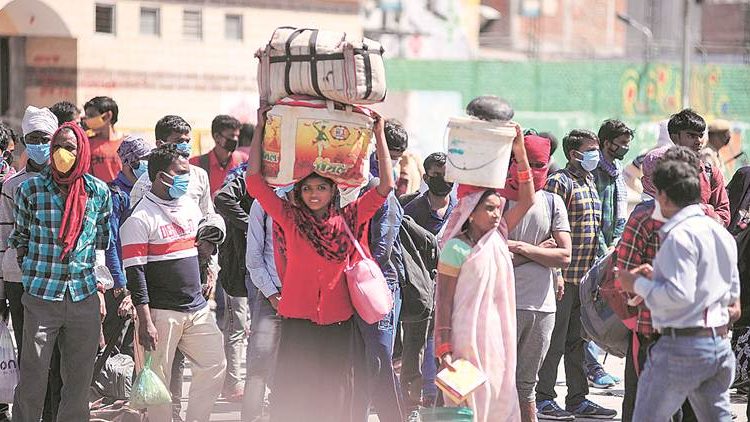 Opinion: opening of economic activities not as easy as lockdown
By Dr Krishan Kumar Jha, Renowned Strategist and Policymaker; co compiled by Dr Siddharth Gupta, Consulting Editor, Ten News Network & Senior Healthcare Advisor at Anti Corona Task Force
The entire economic system of business and industry has very complex supply of chain dynamics (some beyond our control). And to get everything ramped up for business as usual is a very tough call. It is a very delicate and extra painstaking process.
The mobility assurance for labour is critical in view of uncertainties of spread of Covid 19 whether it will subside or relapse for another grinding lockdown. So many questions hanging on in the minds of everyone. Govt should assure the labourers everything in black and white. It needs assurance to run the trains, come what may. Only then the labour will return back to factories and business premises.
The reality of labourers staying together of 5/6 in 10/10 rooms in big cities with no separate toilets, scares them and forces them to go back to their villages to enjoy open and airy lives with increased social interactions, less dominated by hierarchy of economics and other affluence.
To ensure the seamless supply of labour and other critical inputs of business economic system, the government should take several measures by first bringing back the dynamics of mobility in Indian economic system.
After carefully studying all possible permutations with regard to Covid 19, I have come up with the following points:
1. Only people with symptoms should be tested for giving them treatments. This way we can avoid wastage of testing resources.
2. Individuals on their own can always go for the test. Prescription of Doctors shouldn't be made compulsory if an individual wants to go for the test at their expenses.
3. Only severe patients should be admitted in the Covid Govt Hospitals. Private people may also opt for getting admitted, if they are ready to pay.
4. Red zones should be more precise in including specific houses and not the whole localities.
5. All economic activities and transports should be allowed to operate in a cautious manner.
6. Masks should be made compulsory for everyone.
7. Govt should avoid spending money on quarantine centres and spend money in providing medical facilities. Quarantined should be at the homes for the individuals without any COVID-19  symptoms.
8. All private hospitals should have govt fixed charges for corona treatments, including ventilators etc. They should have standard room rents as per their facilities.
9. The prescription for patients and pharmaceutical medicines must be described in details and shared with  family members before using them.
10. Only people of 65 years age and children below 10 years may have certain outdoor restrictions.
11. Parks and gardens should be opened 24/7 but but set a time frame in order to avoid congestions.
12. Some areas can be made special cycle zones for cycling lovers.
Now, we have to fight corona with precautions and not hide from it. Be Cautious, but let's not Panic about it.