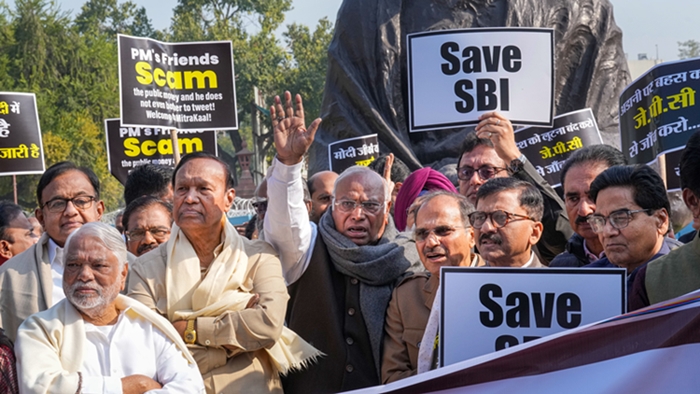 Opposition corners government over links with Adani, war of words ensues
Ten News Network
Delhi (India), February 14, 2023: A political showdown has broken out over the Adani Group's allegations between the Modi government and the opposition.

Union Home Minister Amit Shah broke his silence on the allegations on Tuesday, saying "There was nothing to hide or be afraid of."
Congressman Rahul Gandhi had accused the Center of giving favors to the business conglomerate. During his motion of thanks speech to President's address in Lok Sabha, Gandhi had posed a series of questions to PM Modi, linking him to Adani's meteoric rise.
The opposition parties have been targeting the Modi government over the Adani issue, with Leader of the Opposition in the Rajya Sabha Mallikarjun Kharge demanding a Joint Parliamentary Committee (JPC) probe against Adani.
Prime Minister Narendra Modi was interrupted several times during his speech in both Houses of Parliament last week. The Congress chanted "Adani Adani" in response to the PM's attack on the Grand Old Party in his speeches.
Union parliamentary affairs minister Pralhad Joshi and BJP MP Nishikant Dubey had moved a breach of privilege notice against Gandhi against his remarks on PM Modi. Later, the Lok Sabha secretariat asked the Congress leader to file a reply by Wednesday.