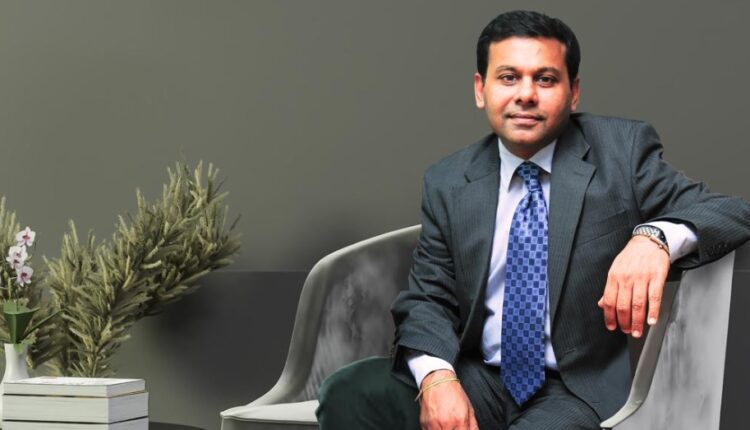 Vineet Gupta Jamboree Education MD: Online technologies will personalize learning and make the most impact in 2023
TEN NEWS NETWORK
The revolutionary potential of technology bodes well for the future of education and for making it more accessible. However, it will necessitate up-skilling educators to ensure they use technology to its best advantage. When considering the landscape of education in 2023, the most significant developments are likely to be in the area of online learning technology including artificial intelligence (AI), adaptive learning, virtual reality (VR), game-based learning and smart classrooms. "The most significant advantage of technology will be in personalized learning. Different students learn at a different pace. With the aid of these technologies, we are now able to do away with the 'one size fits all' approach to education and provide each student with the customized guidance and assistance they require in order to succeed," states Vineet Gupta Jamboree Education MD. 

Adaptive learning technology customizes the learning process for each unique learner by using data and machine learning algorithms. Adaptive learning technology can aid students in learning more quickly and effectively by continuously evaluating their performance and altering the pace and substance of the lessons. 
Additionally, VR technology enables students to fully integrate themselves in a simulated space, which may enhance learning by making it more dynamic and engaging. For instance, students can investigate virtual models of historical accounts, scientific occurrences, as well as other real-world situations through the use of virtual reality. Compared to more conventional techniques, this can aid learners in comprehending and retaining knowledge and information. 
Due to the technology's ability to introduce students to a new method of learning, interactive VR classrooms are gaining popularity which let students engage in a novel method of learning. With the help of the quickly-evolving technology known as Metaverse, educators may set up collaborative virtual classrooms, giving their students a one-of-a-kind educational experience.
"Adaptive learning is the educational model of the coming future. We can assist students in learning more effectively and efficiently by personalizing the learning experience using data and AI. Virtual reality will also be a major breakthrough in education. We can increase student engagement and interaction by immersing them in virtual environments. Through the Metaverse, the students will be able to explore virtual environments, partake in simulations and communicate with avatars in real time," highlights Gupta.
The application of artificial intelligence (AI) in education is another technological advancement that is anticipated to have a substantial influence in 2023. AI may be utilized to streamline administrative duties, offer students immediate input and tailor their learning experiences. While AI-powered course management systems may automatically evaluate assignments and give teachers information on each student's performance, AI-powered tutoring systems can offer students individualized guidance and feedback. The adoption of gamification in education is also predicted to have a significant impact. Gamification is the process of employing game-like components to motivate and engage students in their learning, such as points, badges, and leader-boards. It may be applied in many different contexts, including online tests, participatory simulations and immersive virtual networks.
Along with online learning, hybrid mode of learning, which combines traditional in-person education with digital learning, has considerably increased in popularity. This approach has the potential to be very helpful in the coming years since it makes use of the best components of both forms of learning. Both traditional institutions and Edtech startups stand to gain from it if implemented properly. Edtech companies should concentrate on expanding their offline presence, while traditional institutions should make online learning more accessible through the usage of technology.
Jamboree Education, India's leading provider of international test preparation services, has a substantial offline presence in India and Nepal, with over 36 teaching facilities. Jamboree has always been a step ahead of the curve and also has a very strong online infrastructure. A classroom setting allows students to connect with their peers and teachers in person. The classroom experience cannot be replaced by online learning, so it is essential to have both a strong physical presence and a robust online platform in the evolving world of learning and teaching. 
"The use of technology in education will be a valuable ally with great value in making learning fun and personal. The experiential learning enabled in a classroom environment instills social interaction and peer to peer learning. Hence, the use of a hybrid method can establish a comprehensive and integrated educational model to the teaching-learning process. Jamboree is one of the best examples of a hybrid model, trying to adapt to the futuristic teaching-learning process by providing best facilities to students," concludes Vineet Gupta Jamboree Education MD.