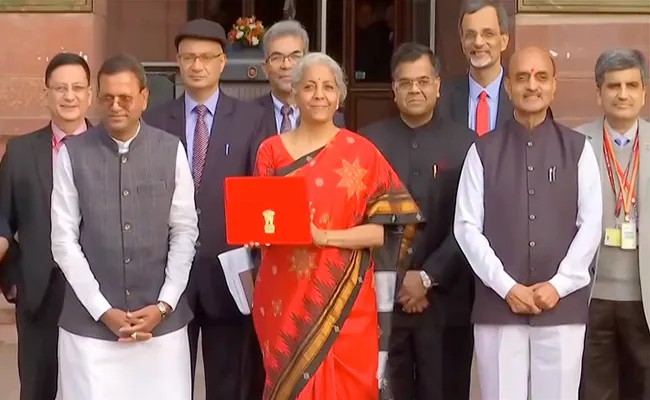 Opposition Slams Indian Union Budget as 'Anti-People' and 'Lacking Vision'
Ten News Network
New Delhi (India) 2nd Feb 2023: The union budget presented by Finance Minister Nirmala Sitharaman was met with criticism from opposition leaders, who called it "anti-people" and lacking in vision.

West Bengal Chief Minister Mamata Banerjee criticized the budget, saying that it could have been made in half an hour and was filled with "lies and bluff."
The senior Congress leader and former Union Finance Minister P Chidambaram also criticized the budget, saying that it did not address important issues such as unemployment, poverty, inequality, and equity. He added that taxes had not been reduced for the majority of people and that the budget did not benefit the poor.
Congressman Rahul Gandhi took a swipe at the prime minister, calling the budget "Mitr Kaal" and saying that it had no vision to create jobs, no plan to tackle inflation, and no intent to stem inequality. He added that the budget showed that the government had no roadmap to build India's future.
The Bharat Rashtriya Samithi party criticized the budget as being only for poll-bound states and leaving out Telangana. BRS leader K Kavitha said that the budget was "a mathematical confirmation of the failure of the Modi government" and that Telangana was owed 1,000 crore.
Shiv Sena leader Priyanka Chaturvedi accused the government of cheating the middle class by taking away deductions that could be claimed to minimize the tax burden. She added that Maharashtra received nothing from the budget, while Gujarat and Karnataka received huge relief.
Delhi Deputy Chief Minister and Aam Aadmi Party leader Manish Sisodia called the budget a "jumla" and said it would immerse the country in debt, adding that it would add a debt of Rs 15 lakh crore. Bihar's Deputy Chief Minister Tejashwi Yadav questioned why there was nothing for Bihar in the budget.
In conclusion, the opposition leaders have criticized the union budget presented by Finance Minister Nirmala Sitharaman, calling it lacking in vision and not addressing the needs of the people.