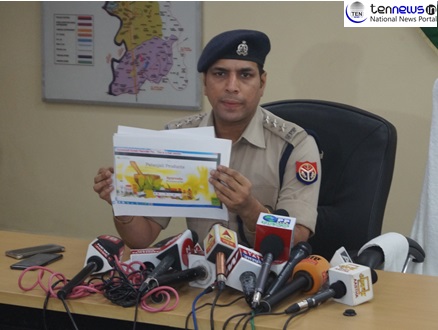 Patanjali Fake Distributorship Racket Busted in Noida, Two Arrested for committing online fraud
Motivated with the success of Baba Ramdev's homegrown 'swadesi' FMCG brand "Patanjali" two individuals from Noida decided to make some quick money by developing an innovative way of committing fraud.
It was the idea of Anoop Kumar Verma who decided to make an online website to offer fake Patanjali dealership. He googled for a developer and came in contact with Sameer  Sharma who was a web developer and ad-word specialist.
The website (
patanjalidistributors.org
) was developed by Sameer and was registered on the name of his wife. The contact details on the website were given that of Anoop Verma who would masquerade as Acharya Balkrishna's PA.
Anoop also had several accomplice from his village who would provide him bank accounts for getting money transferred from unsuspecting individuals.
It is shocking to learn that these fraudsters were able to convince individuals from different states including Kerela, Tamilnadu, Chennai etc. They would ask these investors to submit certain amount on the pretext of security money and deposits to take franchise. In the process they were able to take more than 40 Lakh rupees deposited in their account.
They were caught only after they attempted a similar fraud with a Noida jeweller. A case was registered with cyber cell and they tracked them down with help of surveillance resources.