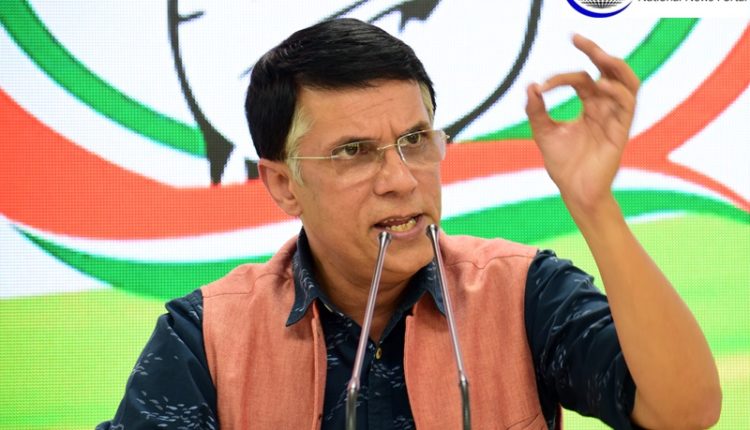 Pawan Khera targets BJP, Lists major scams carried out in past 5 years by Saffron Party
Vishal Malhotra (Photo/Video) By Lokesh Goswami Ten News Delhi :
New Delhi : "The ruling government just played with the emotions of public in these past 5 years", said Congress' leader Pawan Khera today at a press conference.
"Whenever farmers of this country and unemployed youths ask tough questions, Prime Minister Narendra Modi hides behind terrorists and Pakistan's ISI", he added.
Speaking about demonetization he extended the words said by Kapil Sibal at a conference earlier today. Kapil Sibal today said, "The exchange was conducted by a special team drawn from officials from all departments and it was headed by BJP chief Amit Shah. Under it, currency from various ministers and business houses were brought in planes to Hindon air base from where it was taken to the Reserve Bank – at a charge of 35 to 40 per cent."
Khera said, "Under Article 32 of the Constitution, the Hon'ble Court cited jurisdiction as the reason for not delving into this mega defence deal. The SC order on Rafale is a lesson to the Congress."
Hon'ble Court depended solely on the documents placed by the government before it – signed or unsigned – in a sealed cover, he added.