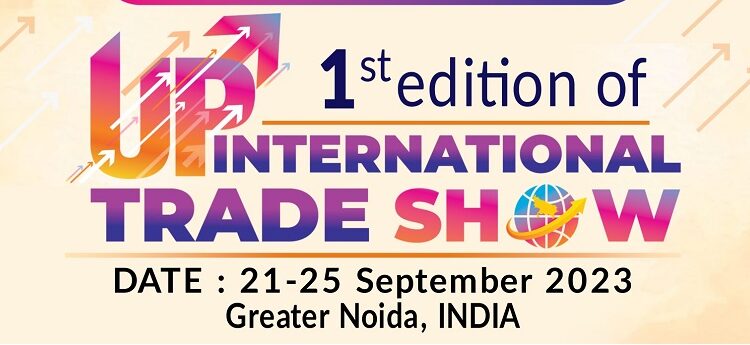 Phenomenal Business Achieved on Day 3 of UPITS 2023

Greater Noida, 23rd September, 2023: UPITS has achieved a benchmark success by registering over 500 foreign on the third day of the UP International Trade Show (UPITS) 2023 which has proved to be a resounding success. This trade show has won the confidence of buyers in very first attempt. There is footfall from various countries including the buyers from Asia, Europe, north America, South America, Australia, and Africa reaching to the venue in a huge number to procure enormously. 
Buyer from Egypt, Mustafa said that he has come to buy handicraft and handloom products and he has found a variety of products here, he also praised UPITS saying, it is very well organised at such a huge space and on such a huge level and shown his interest to visiting the fair next year as well. He extent thanks to Indian Govt. and organizers to organise the grand event.
Another buyer from Moscow, Russia said that this exhibition is quite interesting and usually such fancy exhibitions doesn't take place in Russia. This place has almost everything one can trade. This fair has acquainted some very little start-ups for example he saw a women exhibitor who design gardens with used tyres and that is quite unusual and unique. This place is extraordinary and very interesting.
Besides a remarkable conglomeration of traders, buyers, visitors, promoters, and exhibitors there are educational institutes and universities as well who are participating to impart knowledge on different and innovative aspects of the education in synchronisation with several industries.  Abdul Kalam Technical University held a knowledge session on 'Building Innovation & Entrepreneurial Ecosystem In Uttar Pradesh' which was primarily about making UP as an innovation hub, UP startup policy 2020 and types of funding to the innovators for the start-ups. Sh Mahip Singh Head Innovation Hub UP, Sh Ritesh Saxena Manager Innovation Hub UP, and Smt. Vandana Sharma Manager Innovation Hub UP impart practical knowledge on Support to Incubators and Startups, Developing Innovation Ecosystem, Grant for Incubators, Startups and Capital Fundings. Sh Mahip Singh Head Innovation Hub UP said that in order to contribute in making UP $1 trillion we need to create good ecosystem. Why there is no legal system for start-ups? We need to create information centres. At least every institution should have one integration centre. 
The aforesaid session was followed by another brainstorming session held on the Academia – Industry Partnership by major universities in the vicinity of Greater Noida and Noida that includes Sharda University, Gautham Budh University, Shiv Nadar University and Amity University. The session was attended by Dr. Amit Sehgal Kumar Khanna, Sharda University, Dr. Madhukar Deshmukh, Sharda University, Indu Uprety Associate Professor, Dean (I/c), School of Management, Gautam Budh University, W. Selvamurthy Director General, Directorate of Science and Innovation, Amity University, Prof. Rajeev Singh, Shiv Nadar University Associate Dean, Academics Associate Professor, Prof. Paromita, Shiv Nadar University Marketing and Social Innovation School of Management and Entrepreneurship and Prof Dr. Sanjeev Bansal, Dean, Management studies & Director, Amity Business School. Dr. Indu Uperty, Associate Professor, Dean (I/c), School of Management, Gautam Budh University invited the members from industry in Academy and be part of the GBU knowledge cluster which is their plan for future. She hoped that this show will start one of the form of international trade that will give a boost to both receptors and more innovative business ideas will emerge as a result of such knowledge sessions.
The last but not least knowledge session was held by Dabbawalas from Mumbai who're acronym to the time and manpower management in which Dr. Pawan Agarwal MD, Mumbai Dabbawala imparted impeccable and fascinating facts about the management skills. He also extent his support and wishes to the maiden trade show of Uttar Pradesh.
The swarm of people diverted to the captivating dance performance of Radha Madhav Belle by Geetanjali Sharma from Mathura and a Sufi band musical performance given by Kabeer Kaif.
The third day of UPITS 2023 appears to be a significant event that not only highlights the economic potential of Uttar Pradesh but also serves as a bridge for global business interactions and cultural exchange. It's an important step in the state's journey towards economic growth and development. This positive exposure will attract further investments and business opportunities to the state.