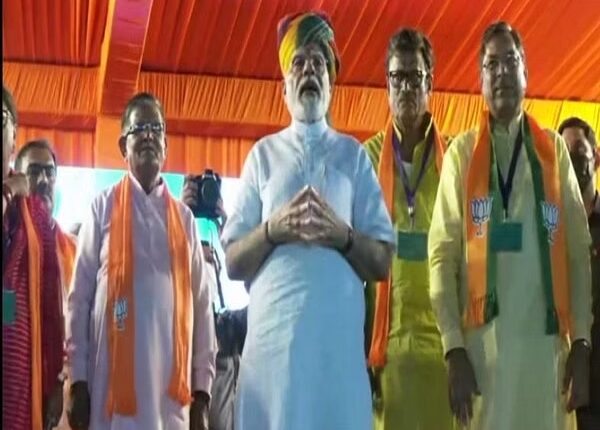 PM Modi ditches mic to obey loudspeaker norms in Rajasthan
Ten News Network
Rajasthan, Oct 1st,2022: Prime Minister Narendra Modi on Friday arrived late for a rally held at Rajasthan's Abu Road following which he did not use a microphone, obeying the 'no loudspeaker after 10 pm rule'.
PM Modi apologized to the crowd for arriving late and made a promise that he would come to the Sirohi district again.
"I got late in reaching. It is 10 pm. My conscience says that I should follow the rules and regulations. So, I apologize to you," Modi said speaking without a mic and loudspeaker.
"But, I want to promise you that I will come here again and will repay you with interest the love and affection that you have given me," he added.
A video of his brief address without a microphone has been making rounds on the internet and several BJP leaders are lauding the unique gesture.
Furthermore, winning the hearts of the people, Modi bent down, offered 'pranam', and saluted the crowd thrice in a benevolent gesture.
BJP leader Amit Malviya shared the video and said that PM Modi was also fasting for Navratri on Friday. "PM Modi decided against addressing the public meeting at Abu Road because it was well past the stipulated time. This was the 7th program of the day. Earlier, he flagged off and took a ride on Vande Bharat and Ahmedabad Metro, and prayed at Ambaji temple, among other engagements. He is 72 and fasting for Navratri," Malviya said on Twitter.
The rally was planned to give a message and to boost the morale of party workers in southern Rajasthan, which shares a border with the poll-bound Gujarat.