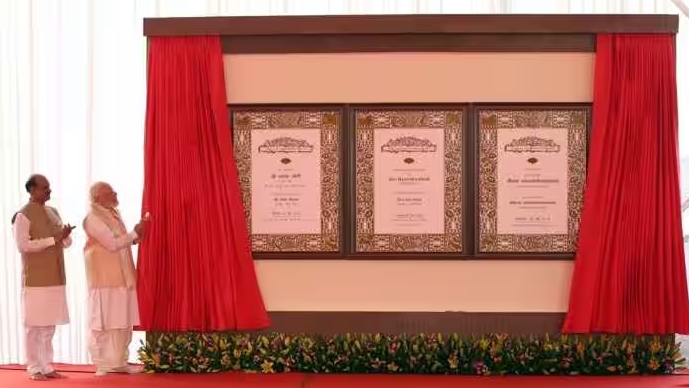 New Delhi, 28th May 2023: Indian PM Narendra Modi inaugurated the new Parliament building today amid intense calls for a boycott from the opposition parties in the country.
The Prime Minister inaugurated the 'pillar of Indian democracy' by unveiling the plaque at the beginning. He was then handed over the 'sengol' by the Adheenams from Tamil Nadu, which was then carried to the Lok Sabha chamber and installed beside the Speaker's chair.
PM Modi also participated in sarv-dharma prayers that saw representatives from all major religions in India coming together and offering prayers.
He made it a point to congratulate and felicitate the group of construction workers who actively participated in the making of the new parliament.