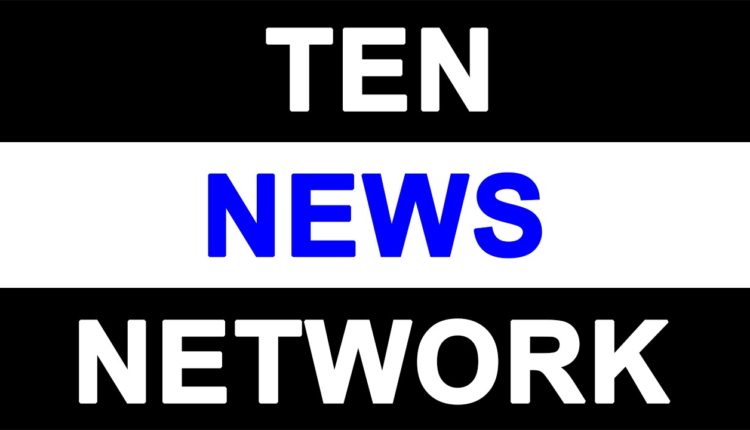 PM MODI LAUNCHES Rs. 7500 CRORE WIDENING PROJECT.

Hrishi Kumar
The entire project is proposed under four packages with the three packages Nizamuddin Bridge to UP Border, UP Border to Dasna and Dasna to Hapur project cost at Rs. 2,809.60 crore. The fourth package will be a new alignment of Delhi-Meerut Expressway from Dasna to Meerut and six laning of connector. Bids for the Delhi-Hapur section of NH 24 project in three packages on new hybrid annuity model have already been invited. It is proposed that new alignment of the expressway from Dasna to Meerut and six-laning of connector is also to be taken after the completion of 90 percent land acquisition. The 87 Kms project besides 9 Kms connector will have 6 lane expressway and 4+4 lane highway, service roads, cycle tracks, flyovers, elevated sections, major and minor bridges, railway overbridges, vehicular underpasses and pedestrian underpasses. The total land required for three packages is 348.6 hectares of which 343.36 hectare has already been acquired. The cost of the entire project is estimated at Rs. 7,566 crore including construction of 28 Kms long 14 lane Delhi-Dasna section of Delhi-Meerut Expressway at a cost of Rs. 2,869 crore. The construction of 46 Kms long, 6 lane Dasna-Meerut section of Delhi-Meerut Expressway will cost Rs. 3,575 crore. Besides 6- laning of 22 Kms long Dasna-Hapur section of NH 24 will cost Rs. 1,122 crore.Honourable Prime Minister of our country, Shri Narendra Modi today launched a mammoth Rs. 7,500 crore project for the widening of Delhi-Meerut Expressway and replace it with an expressway to decongest the National Capital and nearby regions. The alignment of Delhi-Meerut Expressway will begin from Nizamuddin Bridge from Delhi and continue on the existing NH 24 uptoDasna, which will length to about 30.38 Kms. Between Delhi and Meerut there is only one route at present, NH 58, on which traffic remain jammed at several places. The project is estimated to be completed in 30 months.
Real Estate Sector Joyous:
Mr. Deepak Kapoor, President CREDAI-Western U.P. & Director, GulshanHomz
"The much awaited news for the core region of NCR has finally arrived. This widening project will greatly help in decongesting Delhi, provide smoother ride throughout the stretch and allow an unprecedented realty growth of NH 24 and its adjoining regions such as Noida, Greater Noida West and micro pockets of Ghaziabad such as Indirapuram, SiddharthVihar, Crossings Republik, Raj Nagar Extn. and others. There will now be a sudden rise in demand for residential property across this stretch in the upcoming few months."
Mr. Ashok Gupta, CMD, Ajnara India Ltd.
"Due to traffic jams and congestions, this stretch of NH 24 had started to loose interest amongst the potential customers which had adversely affected the property demand for the region. We all have been a witness to the development at Delhi, Ghaziabad and Noida; but the corridor along NH 24 was becoming a pain for the residents and commuters due to which the market demand was taking a blow. The crucial stretch for widening has been launched; the micro pockets along NH 24 will now observe a northward demand movement along with rapid price appreciation. This region has seen development at a rapid pace as several residential and commercial projects have been setup at Indirapuram, Crossings Republik, SiddharthVihar and parts of Noida which have been largely occupied by people working and commuting from Delhi."
Mr. VikasBhasin, MD, Saya Group
"The stretch from Nizamuddin Bridge to Dasna is the most crucial line on NH 24 as it is the gateway for key real estate regions such as Ghaziabad and Noida. This route was highly congested which had caused traffic woes resulting to negative sentiments floating amongst residents and commuters of this region. Now since this project has been launched and the complete land parcel almost acquired, this will relax the existing residents and commuters of the regions along with igniting the demand for residential real estate across NH 24. Investors will now make a comeback in these regions which will help in clearing the piled up inventory in the market."
Mr. KushagrAnsal, Director, Ansal Housing
"It has always been witnessed that construction of a roadway itself has produced great results for the realty prospect of the regions falling across those routes. The widening of NH 24 will be no less than creating a new roadway for the region as the existing stretch was heavily under traffic pressure that had resulted in traffic chaos and gradually a dent on property demand. A congestion-less NH 24 will pave way for greater demand for residential property and result in good capital appreciation in near future as this stretch has always been the lifeline for commuters from Delhi to Ghaziabad and Noida."
Mr. Rupesh Gupta, Director, JM Housing
"The most prominent sight that we will witness after the widening of NH 24 will be the appreciating prices and steep rise in demand along the properties located on the NH 24 belt with smooth traffic flow and no jams. The demand in the micro regions of Ghaziabad such as Indirapuram, SiddharthVihar, Crossings Republik, Raj Nagar Extn., Noida Extn. and some sectors of Noida will witness a major rise. Also, having an expressway in the middle will help in generating a lot of revenue for the government along with non-stop traffic flow."
Mr. Akash Deep, Managing Partner, HomzCart
"The widening of Nizamuddin Bridge to Dasna is of much significance considering the fact that it is one of the busiest and congested highway stretches of the country and the traffic load has been increasing substantially as we see a lot of residential complexes have come up over the years. This initiative will also help in resolving the issue related with connectivity from NH 24 to Greater Noida West, lost property demand and pollution. The only thing to be kept in mind will be the time period of 30 months within which this work has to be completed. Each day of delay will add to major traffic problems on the stretch as this upgradation will itself be a mammoth task."