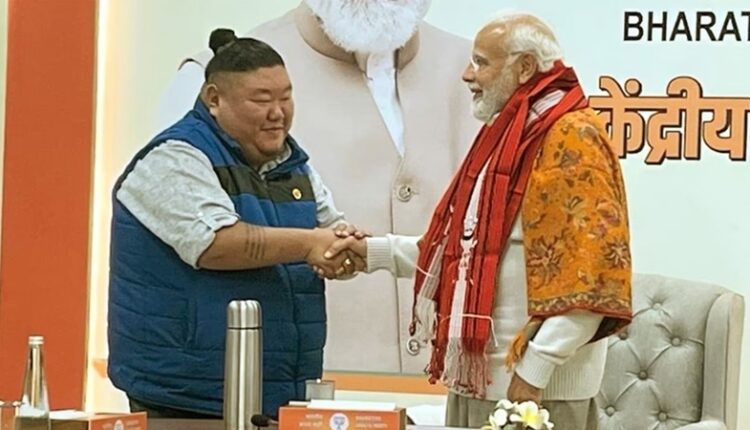 PM Modi praises Temjen Imna Along, says his views represent the real Northeast to the world
Ten News Network
Delhi (India), February 25, 2023: Prime Minister Narendra Modi praised the Nagaland BJP chief, Temjen Imna Along, during a rally in Nagaland on Friday, stating that his views represent the true Northeast to the world.

The prime minister was in Nagaland, Along's home state, for election campaigning. Along is known for his humorous social media posts and updates on his personal life, important advice, and the beauty of his state.
Modi commented that Along represents Nagaland and the entire Northeast beautifully on digital platforms, adding that he enjoys looking at all of Along's posts. The Nagaland minister had tweeted a photo of himself wearing a BJP scarf and smiling just hours before Modi's speech, expressing his happiness that "guruji" was in the state.
During his speech, Modi criticized the Congress party, alleging that it treated the Northeast as an ATM, while the BJP considers the region's eight states as "Ashtalakshmi" and is committed to working towards their peace and development. Modi also emphasized that the BJP does not discriminate on the basis of religion or region.
The prime minister declared that the BJP-led National Democratic Alliance has three mantras for running Nagaland: peace, progress, and prosperity. Modi asserted that governance in the region has shifted from a politics of division to a divine form of governance that respects and solves the people's problems.