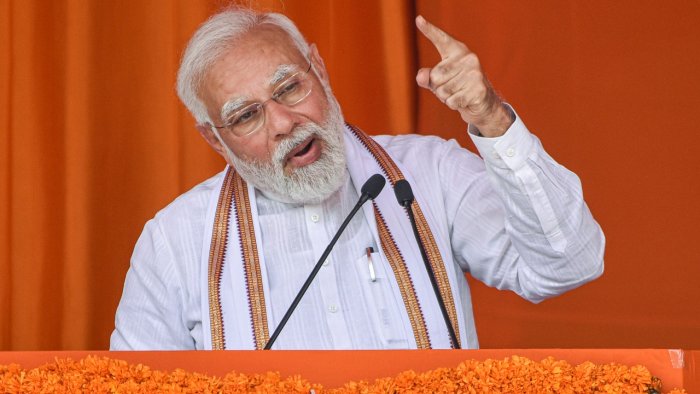 PM Modi slams Congress for offensive language, asks people to not vote for 'family first' administration
Ten News Network
Delhi (India), February 24, 2023: Prime Minister Narendra Modi has criticized the Congress party's "offensive thinking and language" during a rally in Meghalaya on Friday, ahead of the state's Assembly polls.

Modi claimed that while he could see the Bharatiya Janata Party's (BJP) presence all over Meghalaya, the Congress, in contrast, was engaging in hostile sloganeering, such as chanting "Modi teri kabar khudegi" (Modi, your grave would be dug) against the prime minister.
The incident took place when Congress leaders were protesting against the arrest of party colleague Pawan Khera at Delhi's airport. Modi promised to deliver a "befitting reply" to people with such offensive language, saying the citizens of the country would not accept it.
He also claimed that Meghalaya needed a "people-first" government rather than a "family-first" administration. Meghalaya and Nagaland are scheduled to hold assembly polls on February 27, with results due to be announced on March 2.