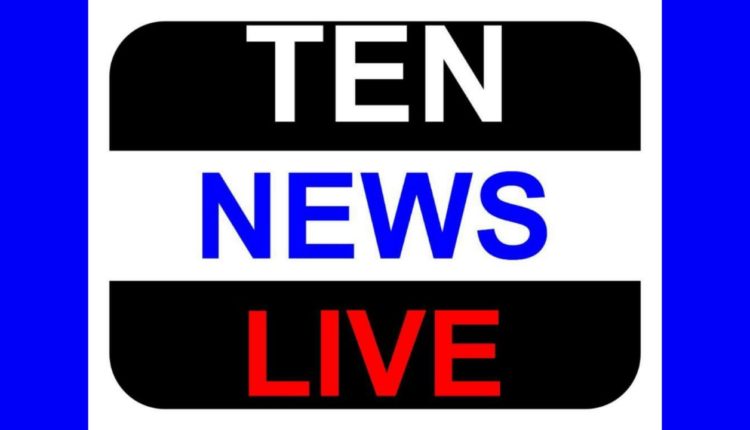 PM Surveys Kerala Floods, Grants Rs 500-Crore Emergency Aid: 10 Points
Thiruvananthapuram:
324 people have died and several hundred others injured, as Kerala is battered by the worst floods in a century. Prime Minister Narendra Modi took an aerial survey in Kerala's Kochi this morning, after a short delay due to unfavourable weather conditions. He was accompanied by Chief Minister Pinarayi Vijayan. Hundreds of thousands have been shifted to relief camps as nearly 100 dams, reservoirs and rivers have overflowed. Roads have caved in, sections of highways collapsed, and homes swept away amid warnings of worse weather to come. With thousands still trapped, power and communication lines down, and fresh alerts of further torrential rain, authorities warned of more trouble ahead and further deaths to come. More than 30 military helicopters and 320 boats are attempting rescues across Kerala. Heavy rain, accompanied with strong winds have also been predicted for today and tomorrow. "It is an extremely grave situation," the Kerala government said last evening. North and central Kerala have been worst-hit by the floods, with at least 310,000 people displaced. They are taking shelter in more than 2,000 relief camps.
Here are the 10 latest developments:
"In Kerala, I took stock of the situation arising in the wake of the devastating floods across the state. Joined a review meeting and undertook an aerial survey to assess the damage caused by flooding. The nation stands firmly with Kerala in this hour," PM Modi tweeted after conducting the aerial survey.
Earlier in the day, the prime minister held a meeting with the Kerala chief minister and announced an immediate flood relief of Rs 500 crore for the state. This is in addition to the Rs 100 crore announced by Home Minister Rajnath Singh on August 12. PM Modi also announced a compensation of Rs 2 lakh per person to the family of those killed by rain, floods and landslides and Rs 50,000 to those seriously injured, from the Prime Minister's National Relief Funds
"Kerala is facing its worst flood in 100 years," Chief Minister Pinarayi Vijayan, who has actively been monitoring the situation and rescue efforts in the state, said last evening. Till now, 42 navy, 16 army, 28 coast guard and 39 National Disaster Relief Force teams have been engaged in rescue operations. Another 14 NDRF teams are expected to join them shortly. The military has pushed in more than 300 boats. 30 military helicopters are being used in operation, and another four aircraft and three coast guard ships have also been brought in.
With no end in sight to the deluge, people all over the state of 33 million have made panic-stricken appeals on social media for help, saying they cannot make contact with rescue services. Flood waters from the Periyar river and its tributaries have submerged many towns in Ernakulam and Thrissur. An alarming situation has developed in Alapuzha, Ernakulam, Thrissur and Pathanamthitta districts, where roads have become completely submerged.
Thousands of people are still perched on trees and rooftops, waiting to be rescued. Water has even started entering relief camps. Other messages have been sent from people trapped inside temples and hospitals as well as their homes.
Hundreds of fishermen from coastal villages have joined the rescue efforts at Pathanamthitta, where helicopters are airlifting people to safer places. According to the weather department, since the beginning of June more than 321 centimetres (126 inches) of rain has fallen on the hilly central Kerala district of Idukki, which is now virtually cut off from the rest of the state. Just this season, rain in Kerala has seen a nearly-160 per cent rise above normal.
The government says 10,000 kilometres of Kerala's roads have been destroyed or damaged, along with thousands of homes. The damage is unparalleled. Industry has suffered too. On top of tourist cancellations, Kerala's valuable rubber industry has been hit severely by the floods. Electricity supplies to more than half the state have been cut.
The airport in Kochi has been shut at least till August 26 and flight operations have been shifted to state capital Thiruvananthapuram. Domestic airlines have been asked to keep a check on air fares for flights operating to and from Kerala. Telecom operators have announced free call and data services and other relief measures for a week for users in Kerala. Rail services across the state and the metro service in Kochi have been hit too. Transportation has collapsed, and both residents and tourists are stranded. Desperate non-resident Keralites from Australia, the US and the UK have been pleading with authorities, seeking help for their families.
Congress president Rahul Gandhi has also urged party cadre in flood-hit Kerala to mobilise resources for helping the people of the state. "Across Kerala & now Kodagu in Karnataka, heavy rainfall has caused widespread devastation. This is the time for our workers & leaders to demonstrate the core Congress values of service & love. Please focus all our resources & people to help those in need," he tweeted.
United Arab Emirates plans to form a committee to help people in flood-hit areas of Kerala. Sheikh Khalifa, the president of UAE, has instructed the formation of a national emergency committee to provide assistance to the people affected. Sheikh Mohammed bin Rashid Al Maktoum tweeted, saying: "The people of Kerala have always been and are still part of our success story in the UAE. We have a special responsibility to help and support those affected"