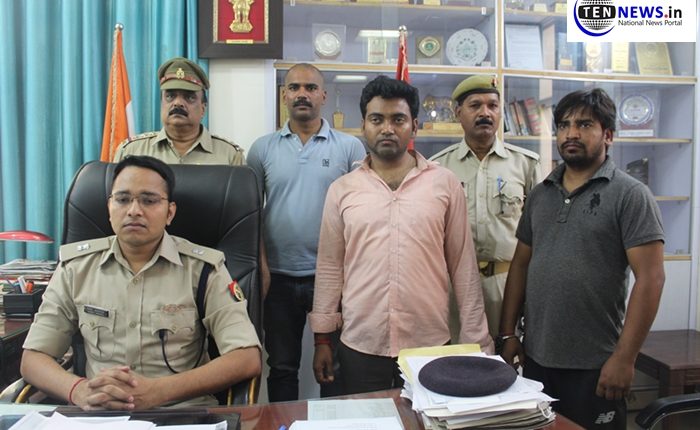 Police arrested two for duping people of 11 lakhs by using fake credit cards
Saurabh Kumar / Baidyanath Halder
Greater Noida (11/06/2019) : On June 10 Noida Police had arrested two, accused of doing fraud by using fake credit cards on the name of other persons. The police arrested both the accused around 7: 30 in from Keshavpuram enclave under Badalpur Police station area.
Police had recovered eight fake debit & credit cards and other documents from them. Police nabbed the accused after they received a complaint on June 9, in which complainant Kapil Kaushik told that by using his Aadhar card details 5 fake credits have been issued and used. For now, during interrogation, the accused had confessed their involvement in many such incidents and till now they had spent 11 lakh.
SP Vineet Jaiswal detailing about the incident told that "The accused earlier used to work as a sales executive with a bank and are well known about the procedure for making a pan card or credit card. Costumers data like Aadhar card details, PAN card details, and phone numbers are available with them. Taking benefit of all that they were executing this crime in a very swift manner. For now, they have already confessed of fraud of 11 lakh which they had spent on them."
Further, he told that "we will also investigate whether banks were following the RBI guidelines or not, if not then we will also write a letter to bank officials regarding that."
It seems that many such gangs may have been active in the region. Police had sent the accused before the court from where there they will be taken to jail.