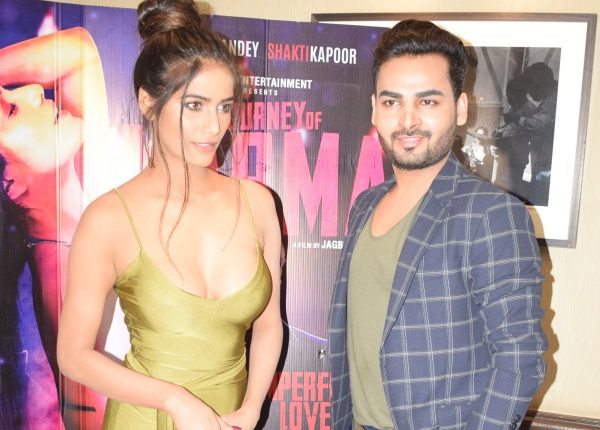 Poonam Pandey holds Press Conference, asked questions on MeToo movement
Vishal Malhotra / Photo Journalist: Rahul Kumar Jha
New Delhi: Today, the star cast of the upcoming romantic movie "The Journey Of Karma", Poonam Pandey attended a press conference in Delhi for promotional purposes.
As soon as the press conference began, she was surrounded by questions related to the #metoo movement, in response to which she didn't speak much.
When asked by Ten News Correspondent about various happenings on the sets of her upcoming movie related to the #metoo movement, she responded very lightly and kept praising Shakti Kapoor for his decent behavior.
The 'me too' movement supports survivors of sexual violence and their allies by connecting survivors to resources, offering community organizing resources, pursuing a 'me too' policy platform, and gathering sexual violence researchers and research. 'Me Too' movement work is a blend of grassroots organizing to interrupt sexual violence and involves digital community building to connect survivors to resources.
As the 'me too' movement affirms empowerment through empathy and community-based action, the work is survivor-led and specific to the needs of different communities.
Speaking to Ten News, Poonam Pandey said,
"#metoo movement is a very great initiative and took really long to strike India. There are women who face such issues in their daily life but never dare to raise their voices due to some domestic issues they face."
The Journey of Karma is an upcoming Hindi film starring Poonam Pandey and Shakti Kapoor directed by Jagbir Dahiya and written by Rupesh Paul. The Journey of Karma is set release on 26 October 2018.
It is a story of a slum girl who is good in studies and tries to chase her dreams to work in America. She travels through her journey packed with twist and turns, surprises & a romantic sojourn with a mysterious old man.