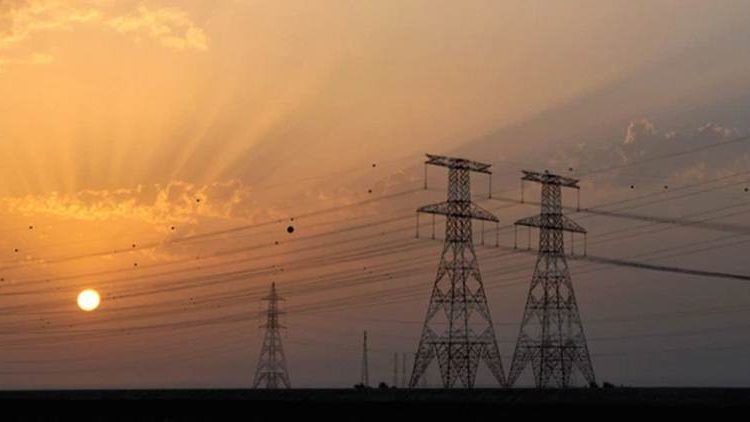 By Rajiv Goyal
The report has considered issues of power sector value chain, decision on which, may be taken to reduce cost of power to discoms & its consumers, either in short term of next 2-3 years or on long term. The financial healthy discoms is necessary for overall financial health of entire power sector.
Issues for Short Term for 2-3 years:
a. Working Capital to generators & discoms
PFC/REC have capacities to borrow at much lower prices with the backing of Government of India
Loans to discoms & generators can be provided at a lower interest cost of say Repo Rate plus 2%.
SERC's will be able to pass on gain of 2-3% of interest cost on this account to consumers in the ARR
b. Reduced Return on Equity
RoE to generators, Transco, discoms be limited to 2-3% for FY 19-20 & FY 20-21 where tariff is determined under section 62 of Electricity Act-2003
In this stressed market, when all businesses are affected, the recovery of prudent expenses in the tariff is huge relief.
Reduction of RoE to 2-3% would help Gencos/ Transco/ Discoms would ensure no losses to them unlike other businesses. These enterprises being largely monopolistic in nature & protected by regulations would still be going concerns.
c. Depreciation for Generation, Transmission & Discoms
Depreciation in the ARR in Section 62 tariff determination process is considered for repayment of loans
For 2 financial years i.e. FY 19-20 & FY 20-21, it may kindly be deferred by 2 years i.e. to FY 22-23 & FY 23-24
Deferment of Depreciation will not impact the service providers since loan interests have been reduced by banks, however, it would support consumer to pay lesser tariff in immediate 2 years. It is expected that economy will revive within this period and consumers will be in better position to pay higher tariff after 2 years.
d. Capitalisation of O&M expense for Generation, Transmission and Distribution:
In case O&M expenses approved by Appropriate Commissions be divided between two parts viz 70% and 30%. The such divided 30% O&M expenses may be allowed to be booked as Capex in FY 20-21 and FY 21-22
This will defer the reimbursement of expenses to discoms in several years and to consumers it will provide some relief in the immediate tariff hikes
e. Extension of Installation of Flue Gas Desulphurisation (FGD)
Since industry revival is necessary to ensure improvement in collections of taxes and generating lacs of jobs to unemployed citizens, huge investment in FGD will increase the overall tariff to industries.
Instead of releasing funds for installation of FGD, these funds need to be directed to MSME for their overall growth.
f. Waiver of Green Cess on Coal
Presently, Rs. 400 per ton of Green Cess is applicable on coal which is used by industry or thermal power stations.
Waiver of Rs. 400 per ton of Green Cess will result into reduction of energy charges by almost 40-50 paisa per unit.
The waiver of Green Cess can be allowed for 2 years i.e. FY 20-21 & FY 21-22 and loss of tax amount during this period may be compensated by way of increased Green cess to Rs 500 per Ton over FY 22-23 to FY 24-25.
Issues for Long term:
a. Additional charges and penal charges on DSM be kept in abeyance for next 2 years, as the grid is generally surplus on power supply side.
The Unscheduled Interchange (UI) regime commenced in Year 2007 when there was shortages in generation and adequate transmission capacity was not available.
After the Grid collapse in June 2012, the DSM Regulations came in 2014 which were more stringent version of earlier UI mechanism. Further, the norms were made more stringent with the introduction of additional charges for deviation beyond 12% or 150 MW whichever is lower. The introduction of sign change after every 6 time blocks attracted another layer of penalties.
India has moved on almost 12 years and during this period generation is increased many-folds specially after promoting solar and wind power into system. Many transmission lines have built up which has assured unrestricted flow of power across India under One Nation One Grid initiatives. Apart from above, adequate Capacitors have been installed in the system across transmission and distribution.
All such financial penalties imposed on discoms need to be either disallowed by respective SERC as consumers should not be put into burden for the wrong decision or wrong operations of the discoms
The issue today is plenty of supply and low demand from consumers. The need is to make simplified DSM mechanism. All measures taken on to settle frequency at 50Hz has actually not yielded results beyond a certain level of achievement. Specially, the change of sign is no way can be fully controlled by Discoms, though it is in hands to generators to provide solutions.
It is better to keep additional charges i.e charges beyond 150 MW or 12% whichever is lower be kept on abeyance. Similarly, penalties towards change of sign should also be kept in abeyance.
Maintaining support to frequency of grid should be a commercial activity for the generators.
The base charges should remain in continuation, however, the limit of 150 MW should be now enhanced to 500 MW.
 b. Renewable Power Obligations
The directives of Ministry of New & Renewable Energy is to achieve level of 21% of renewable power obligations in each state. The Solar RPO for each state are proposed at 10.5% and similarly non-solar RPO are proposed at 10.5%. The recently announced Hydropower Purchase Obligations are also made mandatory and made part of non-solar RPO
The States if cannot purchase renewable power should compensate the short of RE purchased by purchasing Renewable Energy Certificates.
The transmission lines by PGCIL shall provide free long term access and line losses shall not be charged from the projects which are commissioned under section 63 of Electricity Act-2003 through competitive biddings. Incidentally, capital expenses incurred by PGCIL on Green Corridor or loss of revenue from evacuation of Green power is compensated by overall transmission system of PGCIL meaning that most of these charges are paid by consumers drawing thermal power.
Since now most of solar and wind power projects are market driven and rates are almost 30-40% down then the thermal power, absolute free access by PGCIL to transmission line should be withdrawn.
It is also to be seen that such Green Corridor should be planned and constructed in a manner that during off-generation period these networks can be utilised to evacuate conventional power.
c. Renewable Energy Certificates
The CERC has proposed to reduce forbearance price of solar and non-solar RPO at Rs. 1.00 per unit and the floor price is proposed at Rs. Nil.
The REC was the concept to promote new and renewable energy in the country. The developers could have segregate Renewable Power into Brown Power and Certificate of Renewable Energy which could be sold onto Energy Exchange. This way developers of RE power could get an additional amount to make their plants commercial feasible.
Over the years, Solar and Wind power generation cost has decreased to a level that it has become cheaper by 30-40% compared to Thermal and Hydro Power. This sector of Solar and Wind power does not require additional support in the form REC when it is also supported by PGCIL by free evacuation. The latest bidding has yielded rates of Rs. 2.50 to 2.75 per unit whereas thermal power cost is not less than Rs. 4.25 per unit. It is market driven forces which has ensured procurement of cheap RE power by discoms specially to feed agricultural loads.
The need is today to develop new energy to provide Peak Hour support to grid. This is possible now with storage of power either by pump storage, thermal storage or battery storage. The Storage projects are heavily capital incentive and require funding, as it used to be by Solar and Wind power plants 10 year back, to make them commercially feasible. The storage projects at MW scale will primarily reduce cost of transmission network development to meet peak hour requirements.
The pump storage projects will also help in constructing water storage capacities in low lying areas where lacs of people's life are affected during flood and governments have to invest crores of rupees in saving of lives & properties.
The battery storage systems are also required to be provided funding using REC mechanism. Generally, battery storage systems are better to be installed near the load such as in urban areas these can be at 33/11 kV substations of discoms. Similarly, Solar plant or Wind plants can also invest into Battery Storage systems in areas having load centres of the discoms procuring power from them. SECI / NTPC may also invite bids from the interested parties to commission Storage systems in the capacity of 10 MW at various locations in country, primarily at urban centres to reduce requirements of new T&D systems by the Discoms.
The Storage systems whether Pump or Battery participating into bidding should get power from solar or wind power plants at pre-fixed rates say at Rs. 2.50 per unit. The pump storage system has to work to absorb power during lean hours and provide it back into peak hours. The battery storage systems have to provide 80% of unit back into system at a price determined competitively. The storage plants to recover their capital cost, O&M cost and RoE.
The power so injected back into T&D systems by the storage systems should also be treated into New and Renewable Energy. Such storage systems are should be allowed ten (10) REC, 5 each of solar and non-solar to make them commercially feasible.
The Solar or wind generation plants should be allowed to segregate their power into brown power and REC if they are tied with storage systems to provide 20% of their contracted power in peak hours. E.g. if Solar Developer is entered into PPA with a discom buyer for 100 MW power, it should provide 20 MW power in peak hours to same buyer. On the overall such power, Solar developer should be able to generate RECs. For providing only solar or wind power they should be able to get only 10% of REC i.e. for generating of only solar or wind power of 1000 kWh without any storage linkage they must only 100 RECs.
It is also pertinent to mention that except all non-solar renewable power generating plants are costly technologies and accordingly based on market situation, now Solar power plants and wind power plants generated REC should be clubbed in single basket. Now wind power plants should not be clubbed into non-solar renewable energy plants.
The non-solar Renewable power generation technologies like Small Hydro Power or Biomass power plants or Waste to Energy plants or Cofiring of Biomass in thermal power plant as approved by CERC in its Regulations are yet to achieve price advantages primarily due to either high capital investments or high cost of operations due to costly biomass on account of transportation cost. Biomass fired plants are able to reduce pollutions by replacing coal as well as utilisation of biomass which otherwise is mostly burnt by farmers. Incidentally, with the promotion of biomass to thermal plants, farmers will be able to get commercial value to plough it from fields and thus higher income. Better utilisation of biomass is in favour of thermal plants, less coal usage, less stubble burning, low environment emissions and higher income to local farmers. Accordingly, non-solar REC should be limited to such costly power generation only. In case wind power generation is kept in non-solar, the prices of REC of such wind power generated should be kept in the range of 25-50 paisa per unit. The REC for each unit of small hydro, biomass fuelled power generation or Waste to Energy plants should have multiplier effect i.e. each unit should be able to generate 6-8 non-solar RECs.
The Thermal power plants should be compulsorily generating solar power at their premises. Specially the water storage facilities can have floating solar panels which would also reduce evaporation of water. Solar power so generated by thermal plants may be allowed at a price of Last Competitive Bidding Price plus 25% to promote blending of solar power in the scheduling. It will help promotion of solar power for which no additional transmission capacity is required and states can automatically fulfil part of their obligations.
Issues related to Energy Exchange:
a. Minimum & maximum Cap
The pricing of energy exchange at many times is found to be unrealistic both for discoms and for generators.
During the lean hours or in lean months or in weather related issues, prices crashes to Rs 1.50 per unit in many time blocks. Similarly, at many times, it becomes as high as Rs. 10.00 per unit.
Since, power consumers should not be subjected to undue burdens, Banking of power should also be allowed on exchange on TAM. A minimum capping of 2% of return on RTC basis and maximum capping of 10% of return on Peak hour basis may be allowed into system.
When power generators develop fault and are committed power in short term or in exchange, they should be allowed to bid for power for their client on DAM / RTM/TAM so that they are not subject to DSM. It will also help them to procure power to meet contractual obligations as and when they have difficulties in power generation at their plants.
A minimum cap of Rs 2.00 per unit and maximum cap of Rs. 4.50 per unit should be applied in power exchange to prevent any kind of "Gaming" into system. It is now quite possible that power supply is sufficiently available in country. At Rs. 4.50 per unit, even many generators will be able to supply power during peak hours. At this rate, even IPP kind of structure in pump storage is also possible to develop into market.
b. RE Power Transaction on Exchange
Till now RE power transactions are not allowed on Energy exchanges
Many RE plants which come into operations are therefore subjected to sell power as black power on energy exchange and on other hand not able to generate targeted REC towards power transacted on exchange
To overcome difficulties of RE power generators, these should be allowed to transact power on energy exchange in TAM/DAM/RTM. It will be beneficial for growth of RE power generators and to discoms too.
c. High Transaction fee on Power exchange
Power exchange when they were to commence operations started charging 4 paisa ie. 2 paisa each from buyer and seller, under the decade old regulations
Power transactions are absolutely free from any financial risks. They don't have to provide any Power Security Mechanism (PSM) like Power Traders have to.
While for similar power transactions without PSM trader gets payment after the flow of power, exchange gets power well in advance
While trader can charge only 2 paisa per unit for a power transaction, exchange is able to charge its clients 4 paisa per unit under decade old CERC Regulation.
Market is matured now and coming up with many more products. While financial markets exchanges are able to charge very less compare to power exchange, there is no reason why charges for power transactions should not be reduced now.
Power exchanges should charge not more than 2 paisa per unit and CERC must review its Regulations and issue fresh orders limiting transaction fee at 2 paisa per unit.
Discoms & Industry for Revival of Economy
a. Industry
CSS and ASC in Tariff Policy
The Tariff policy must be revised and the CSS and ASC combined together be limited to 10% of tariff. Industry's revival is must to ensure increase of taxes to economy and also to increase the jobs to citizens
A highly burdened industry if not able to grow due to losing competition to cheap imported products, will not be able to generate mass jobs to citizens, even if government is able to collect taxes in the commercial transaction of imported products.
The unemployed citizens will be dependent upon subsidised electricity, and thus more burden on electricity charges of industry. Even in the Electricity Act-2003, it was envisaged to eliminate in time bound manner, surprisingly, instead elimination, its stagnating or increasing after 16 years.
With the increased taxes in the form of GST and high local employment by industry, Discoms and States will actually earn more with lower tariff to Industry.
b. Grant of Open Access
Present condition of one (1) MW of load as eligibility to avail Open Access must be reduced to 100 kW.
Discoms are able to collect Wheeling charges, losses, CSS & ASC which covers all prudent expenses it covers in retail tariff. However, still at many discoms stringent conditions are imposed upon customers to restrict grant of Open Access.
Unified policy of Grant of Open access to provide relief to industry consumers by NLDC operated OA consumer registry.
c. Discoms
Investment into Capital Projects
Central PSUs like EESL, PGCIL or NTPC may be allowed to invest into development of Capital Intensive Projects at Sub-transmission level of 33kV for a period of 35 years.
In any state, they may take up projects like construction of 33kV feeder, 33/11kV Substations and converting existing 33kV overhead feeders into under-ground feeders across the State. E.g. if there is need to invest Rs. 2,000 Cr in U.P. across all discoms to improve electricity supply system by constructing 33kV network, based on payback period of 35 years, approved by the State Commission, the PSU selected can invest into the project. They can carry out O&M on yearly fee basis for 35 years. The discoms will not be required to arrange funds on immediate basis, discoms can reduce losses from 3% to 1% at 33kV voltage, loading of 11kV feeders can be reduced, consumers can get stable supply. Since it will be Usage basis payment, PSUs will maintain the assets always healthy.