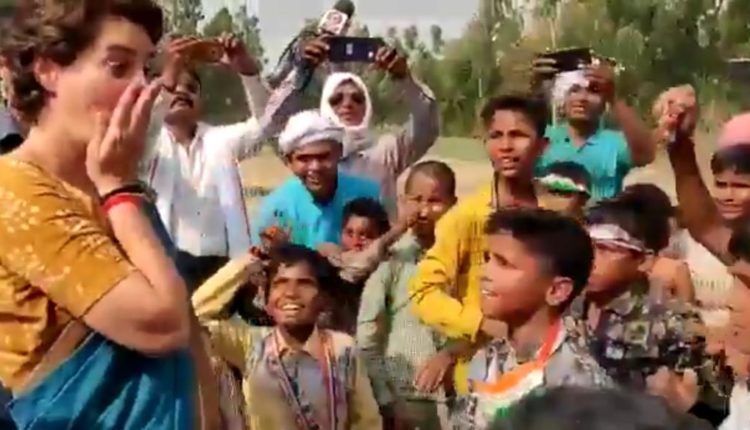 Priyanka Gandhi Vadra Faces Wrath by BJP, over using children as props to abuse PM Modi
PRERIT CHAUHAN/ JITENDER PAL- TEN NEWS
(02/05/2019) After A video surfaced on Social Media where Priyanka Gandhi Vadra, who chickened out of battling PM Modi in Varanasi, was seen watching in amusement as little kids, coached by Congress workers, were abusing Prime Minister Modi.
The kids, who were seemingly coached by Congress functionaries chanted 'chowkidaar chor hai' as Priyanka Gandhi watched on in amusement
The video was shared by Union Minister Smriti Irani to launch a scathing new attack on Priyanka Gandhi who is overseeing the party's campaign in 41 Lok Sabha seats of eastern Uttar Pradesh.
In a Tweet, Irani Said, "Uncouth to the core. Imagine the filthiest of abuses that a Prime Minister has to endure from people whose only claim to fame is a nose. Lutyens outrage anyone ????"
She further said, Doesn't Mrs Vadra know that you can't use children for political activity?What values are you giving to children.I'd say that cultured families should keep their children away from such a person.
In Defence, Congress said, "The video is clipped to present a misleading picture. Nonetheless, the manner in which children are being dragged into political mudslinging is disconcerting, whether they are being taught to raise obscene slogans or made to chant catchphrases."